Feature Stories
Ten alumni and one faculty member from the Department of Civil, Architectural and Environmental Engineering at UT Austin were inducted into the Academy of Distinguished Alumni on October 24, 2014.
The 2014 honorees are recognized for expertise in their fields, research and education advancements and strong leadership qualities.
The department established the Academy of Distinguished Alumni to acknowledge the professional achievements and contributions of its graduates. Twenty-seven charter members were inducted into the academy in 2003, and 84 additional members have been selected since.
The 2014 new members are: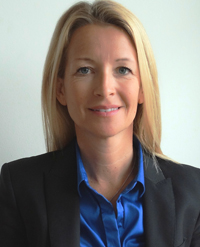 Sandra Akmansoy B.S. 1996, M.S. 1997
Sandra Akmansoy is a Director and the Group Leader for Arup in Denmark. She is also a member of Arup's Europe Region Board, and is its youngest member. Since being appointed Group Leader in 2012, Sandra has doubled the Danish business, adding many prestigious projects and client's to Arup's portfolio. These projects include the Nordhaven metro extension to Cityringen Metro line in Copenhagen, the Roskilde Fjord Bridge, terminal development plans at the Copenhagen Kastrup Aiport, and a laboratory building at the Bispebjerg Hospital.

As a student at UT Austin, Sandra was recruited by Procter & Gamble at an on-campus event for a position in their EMEA's Civil, Structural and Architectural Engineering department in Brussels, Belgium. During her three years there, she developed project management skills as well as technical skills working on sites in France, UK, Egypt, and Morocco, as well as conducting post-earthquake seismic surveys in Turkey. Eager for new challenges, Sandra earned an MBA from EDHEC in France, and was then recruited by Arup.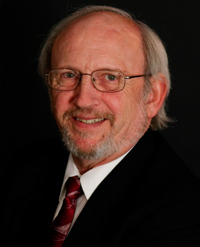 Ronald A. Cook Ph.D. 1989
Ronald Cook, expert in the areas of connections to concrete and wind engineering, is Professor Emeritus of Civil Engineering at the University of Florida. His fields of specialization are structural behavior, structural systems, connections to concrete structures, and the performance of structures under wind loading.
His introduction to the area of connections to concrete began while he was an undergraduate assistant working on a research project. Ronald later acquired design experience involving large scale connections to concrete while at the Tennessee Valley Authority. Then, after consulting and teaching as an adjunct professor, he returned to school at UT Austin to complete a Ph.D. The culmination of these experiences and many years of related research at the University of Florida led to his development of consensus standard provisions for adhesive bonded anchors that are now implemented by ACI 318, ACI 355, and the International Federation of Structural Concrete Design Guideline. He is a Fellow of the American Concrete Institute, the American Society of Civil Engineers, and the Structural Engineering Institute.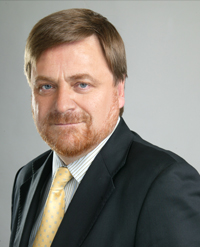 Hernán de Solminihac M.S. 1986, Ph.D. 1992
Hernán de Solminihac is the former minister of mining for the government of Chile, his native country. Previously he was minister of public works of Chile. He began demonstrating his engineering expertise only two weeks after the fifth most powerful earthquake on record occurred and led the country's reconstruction efforts. His team had 96% of the damaged infrastructure in full or partial services within two months of the disaster. Since then, he has participated in diverse urban and interurban projects in the public and private sector.
Before his political appointments, he served as Pontificia Universidad Católica de Chile' s dean of the School of Engineering and was an engineering professor who taught undergraduate and graduate courses in infrastructure management and civil engineering. He was also director of the Direction of Technological and Scientific Researches (DICTUC) from 1998 to 2004. Minister de Solminihac later created IncubaUC, a business incubator focused on entrepreneurship and a private company, APSA, a pioneering knowledge transfer company focused on engineering and road management.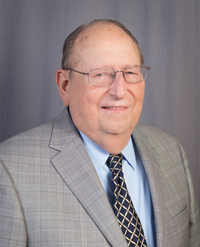 Joseph F. Malina, Jr. (Honorary)
After more than half a century at UT Austin, Joe Malina, environmental and water resources engineering professor, leaves a lasting legacy as an educational and industry leader, and a respected and involved professional engineer. Throughout decades of dedication to teaching, research and administrative service, his accessibility to students never wavered. He helped thousands of students understand the real-world importance and applications of civil and environmental engineering.
Joe also served as department chair from 1976 to 1988, attracting national visibility for the program. His research focuses on biological treatment of municipal and industrial wastewaters; handling, treatment, and disposal of municipal sludges; industrial residuals and hazardous wastes; solid waste engineering; computer-aided-engineering of waste treatment systems; environmental impact of highway construction and highway runoff. He has served as a consultant to more than 70 industries, local, municipal, state and federal governments and agencies, and international organizations on these matters. He is also a founding member of the ASCE Environmental and Water Resources Institute.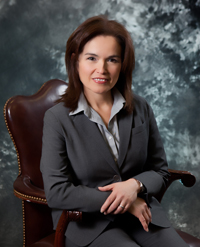 Patricia S. Metcalf B.S. 1985
Patricia Metcalf's career at ExxonMobil has spanned nearly 30 years and has demonstrated a commitment to her profession, company, peers and university. Now a Project Services Area Manager for the ExxonMobil Development Company, she began her career as a construction and maintenance engineer after graduation.
She later held negotiating, planning, technical and managerial roles in Exxon's Gas & Power Marketing Company and also obtained an MBA from Rice University. In 2007, she moved to the development company as a Construction Supervisor, Business Manager for Odoptu and Chayvo Expansion Projects and served as Area Manager and a Project Control Manager for Nabiye. Her dedication to increasing the number of women and minorities in the engineering workplace has also been significant. She has helped many UT Austin students go on to become successful professionals and has served on ExxonMobil's recruiting team in various capacities to find, recruit, hire and integrate students into the company. In 2006 Patricia initiated the development of the Global Organization for the Advancement of Latinos (GOAL) Houston Chapter and remains on the advisory board.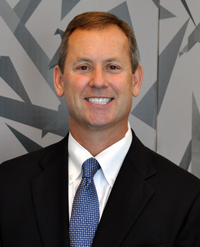 Erik L. Nelson B.S. 1981, M.S. 1983, Ph.D. 1986
Erik Nelson is president and CEO of Nelson Forensics, one of the fastest growing forensics firms in the nation. He began his career as a design engineer providing structural design and project management for commercial buildings. Multi-disciplined in nature, his firm's specialties include forensic engineering and architecture, fire investigation, chemistry and environmental science, accident reconstruction, cost estimating and appraisal, and roofing materials testing.
Nelson Forensics has been involved in several high visibility projects including explosion damage assessment in West, Texas; hurricanes Sandy, Rita and Katrina storm surge and wind damage assessments; and cause/origin of windstorm failure to the Dallas Cowboys Practice Facility, to name a few. Erik regularly shares his knowledge with the profession through journal articles as well as university continuing education courses and at technical society meetings. He frequently makes presentations to graduate classes in forensics engineering and at structures seminars at UT Austin. His firm has hired many of the department's undergraduate students as interns, and even more graduates for full-time positions.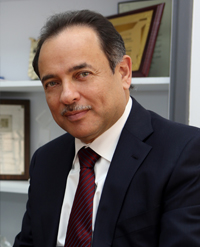 Nabil Hani Qaddumi B.S. 1976
Nabil Qaddumi has combined academics and business acumen throughout his career. He is Chairman of Projacs International, the largest Pan-Arab project management firm with 20 major offices in the Middle East, North Africa, Asia, Europe and North America, and more than 600 professional staff.
Nabil came to UT Austin when the Lebanese Civil War erupted and received a bachelor's degree. After completing a graduate education at Stanford University and MIT focused in construction management, he joined the civil engineering faculty at Kuwait University. In 1984, he founded Projacs, managing projects whose total construction value exceeds $10B. He is also founder and chair of Safwan Petroleum Technologies SPETCO, an oil field services provider and mid-stream production company operating in Kuwait and the United Arab Emirates. Additionally, he and his family founded the Hani Qaddumi Scholarship Foundation offering grants to more than 1,000 students to date in Palestine and Lebanon. He is also Deputy Chairman of the Arab Fund for Arts and Culture.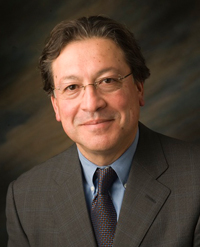 Julio A. Ramirez Ph.D. 1983
Growing up in Mexico, Julio Ramirez often felt the rumble of the earthquakes. This instilled a lifelong curiosity as to how people and buildings survive the earth's tremors. Now a civil engineering professor at Purdue University, he is an established leader in the structural engineering profession. He also serves as the Chief Officer of the $105M National Science Foundation funded George E. Brown Jr. Network for Earthquake Engineering Simulation (NEES), and is Director of the NEEScomm Center. In this role, he is responsible for management and oversight of these facilities, the cyberinfrastructure necessary for operations, and the associated community outreach programs.
Throughout his career, Julio has focused on the shear response of reinforced and prestressed concrete structures. Between 2004 and 2007, he chaired the subcommittee on shear and torsion for ACI Committee 318, which develops the building code provisions for concrete structures. He has been recognized by the American Concrete Institute with the Delmar Bloem Award and the Joe W. Kelly Award, and has also been awarded for his teaching.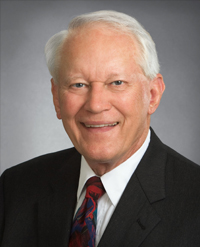 Edward E. Reed B.S. 1957
A leader in the fields of engineering and construction, Gene Reed has built everything from an astronaut training facility, to sophisticated high rise offices and residential towers, to a veteran's memorial. As founder and CEO of E.E. Reed Construction Company in Sugar Land, TX, he has become a dynamic force in the construction industry with annual revenues averaging over $225M and a position on the ENR Top 400 Contractors list.
Gene earned a dual-degree in civil engineering and business administration at UT Austin. After serving in the Air Force and a 17-year career with Harvey Construction Company, he founded his company in 1977. He has also served as an officer of the Sugar Land Economic Development Corporation; president of the Architectural Review Board for the City of Sugar Land; director and chair for Associated Catholic Charities; director of the Associated Builders and Contractors, Inc. of Houston; and is active in various civic and charitable endeavors. Gene was formerly trustee and chair of The George Foundation and is the current president of the Legacy Foundation of Sugar Land.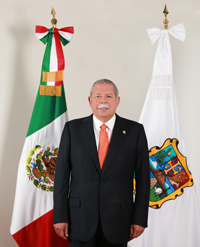 Egidio Torre-Cantú M.S. 1981
Egidio Torre-Cantú was sworn in as Governor of Tamaulipas, Mexico in January 2011 for a single six-year term. A life-long Tamaulipeco, Governor Torre built and grew a successful engineering and construction business before entering politics.
His academic background laid the foundation for a successful professional career. After earning a bachelor's degree in civil engineering from the Instituto Tecnológico de Monterrey and a master's in civil engineering from the University of Texas at Austin, he managed the construction of government edifices, large hydraulic projects, tourism infrastructure, and urban and industrial development projects. He also taught architecture courses at Universidad La Salle, in Ciudad Victoria. He entered public service in 1982 and was also active in state and local politics, serving as advisor to several electoral campaigns for his political party, the PRI. He is deeply committed to transforming Tamaulipas and raising the standard of living for its citizens. Upon taking office, Governor Torre instituted a State Development Plan based on four pillars: public safety, economic competitiveness, social development and environmental sustainability.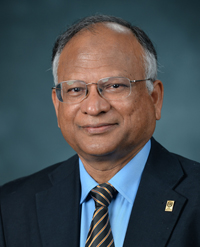 Waheed Uddin Ph.D. 1984
Waheed Uddin has over 35 years of professional and research experience in highways, airports, air quality, traffic management, infrastructure, and environmental sustainability. He is a pioneer in evaluating laser remote sensing terrain scanning technology and geospatial analysis for infrastructure development and environmental applications. A Professor of Civil Engineering at the University of Mississippi, he is also the founding director of the Center for Advanced Infrastructure Technology.
Waheed's innovative transportation and flood inundation mapping products were implemented for 2005 Hurricane Katrina impact assessment on Mississippi Gulf Coast, post 2010 floods in Pakistan, and 2011 floods in Thailand. He has also received grants over $16M as PI and collaborator including a $4.6 million software gift from the geospatial industry. He developed several new engineering labs at his university which focus on asphalt testing, remote sensing/geospatial data analysis, and modeling/visualization. He is currently conducting intermodal integration and infrastructure disaster protection research to assess disaster risk vulnerability and enhance global supply chain.
For more information, please visit our Academy of Distinguished Alumni page.
Questions? Please contact Alumni Coordinator Laura Klopfenstein.