Events
Events Calendar
Fall 2022 Industry Open House
Thursday, September 22, 2022
1:00 am - 5:00 pm
EER Atrium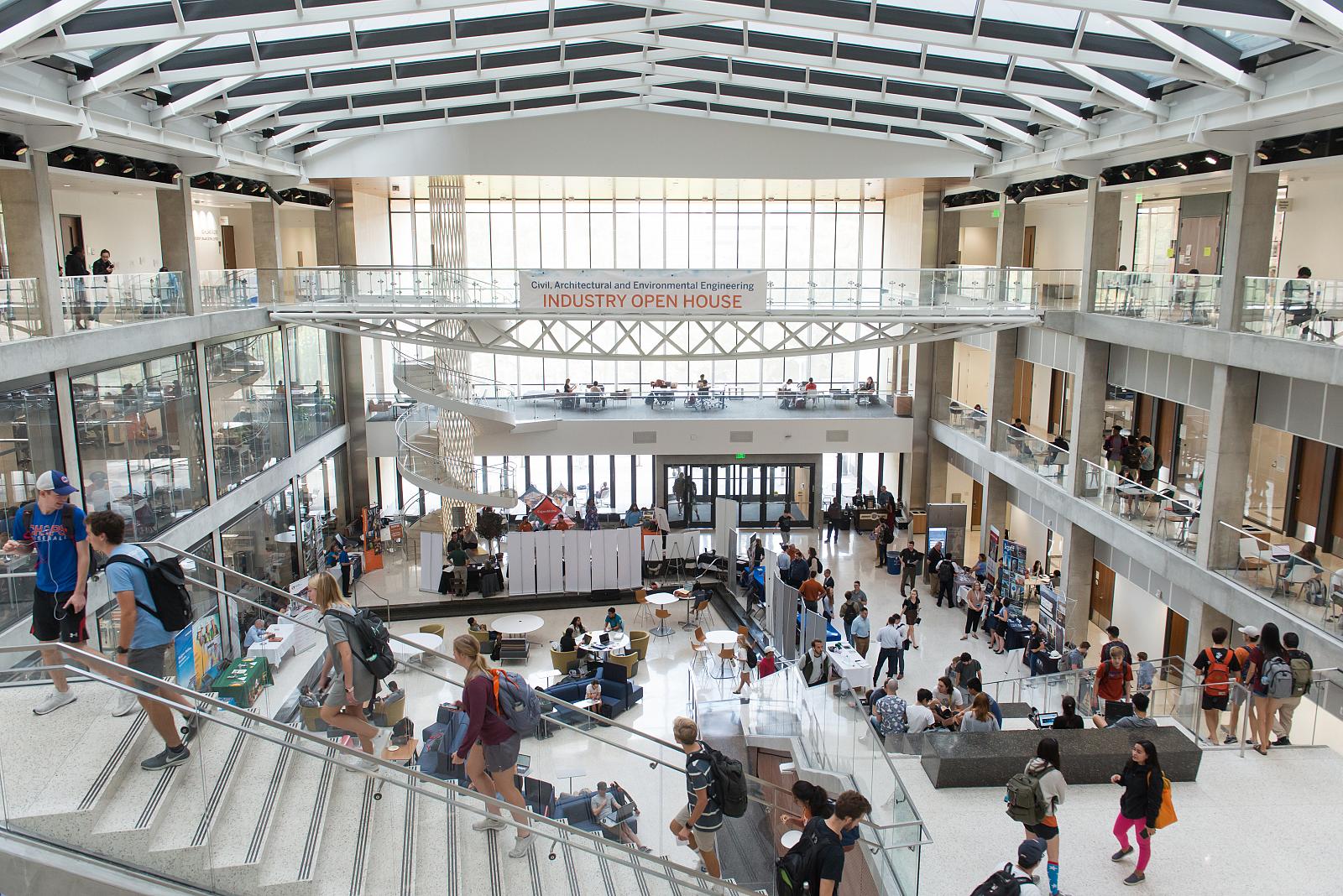 What is Industry Open House?
Hosted by the University of Texas Department of Civil, Architectural, and Environmental Engineering, the Industry Open House isn't just a career fair.
This event is an industry consortium dedicated to informing students about career opportunities within the field of civil, architectural and environmental engineering. IOH 2022 will take place in the public atrium of our state-of-the-art UT Engineering Education and Research Center, allowing professionals and students to connect in an environment that both educates and simultaneously inspires.
FAQ's
What's the difference between the Industry Open House and the Engineering Expo?
Industry Open House is dedicated specifically to CAEE students and professionals specifically within the field of civil, architectural and environmental engineering, while the Expo is open to all engineering disciplines. <br />
As such, Industry Open House is a much more intimate event, with only 25 employer tables available!
What's the difference between Industry Open House and a career fair?
While typical career fairs focus on job and internship openings, Industry Open House is intended to be an educational experience for our students! Engineers can also be lawyers, entreprenuers, advisors, philanthopists...opportunities are endless and we want our students to see this first hand from industry professionals.
What should I expect when attending this event?
The format for this event is very casual. We will have your company assigned to a table, and students will float, looking to make a connection with your company! Additionally, we'll have a conference room set aside where you can take phone calls as needed.
What should I bring?
We will provide tables and lunch for your representatives. Bring marketing materials for your organization - background and culture information, internship and job opportunties, potential career pathways, contact information - anything that would be helpful for students to know!
Who should I bring?
Feel free to think outside the box! In addition to your recruiter or someone from HR, bring along an alumni, an engineer or researcher who might have a unique job, or someone who just loves talking about your company! We are asking that companies limit to 3 representatives, but we may be able to make an exception if you will let us know in advance
Go to the registration website.
Did we miss something? Email us at This email address is being protected from spambots. You need JavaScript enabled to view it..
: