News & Features
2017 Outstanding Young Alumnus - J. Brandon Klenzendorf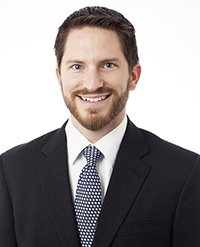 Oct. 2, 2017

Alumnus J. Brandon Klenzendorf (BS 2005, MS 2007, PhD 2010) has been named the 2017 Outstanding Young Alumnus in the Department of Civil, Architectural and Environmental Engineering.
Established in 2003, the Outstanding Young Alumnus/Alumna award recognizes a graduate of the department under the age of 40 who has distinguished himself or herself with outstanding service and contributions to the engineering profession and community.
Brandon is a Project Engineer at Geosyntec Consultants in Austin, Texas where he focuses on stormwater management, water resources engineering design, and regulatory compliance projects. He is also a lecturer in the Department of Civil, Architectural and Environmental Engineering and teaches a senior-level hydraulic engineering design course.
As a consultant, Brandon manages the conceptual design, planning, modeling, and quantifying the benefits of green infrastructure, particularly for retrofit situations, for a variety of projects.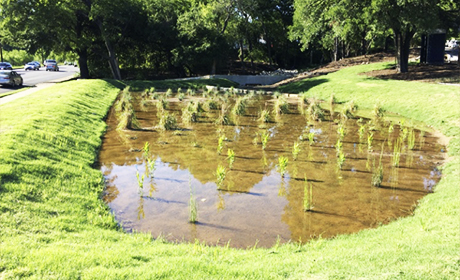 Water quality retrofit design project - Shoal Creek Restoration, Austin, TX
He also specializes in erosion and sediment control design, hydrologic and hydraulic engineering and permitting, and compliance with stormwater pollution prevention plans.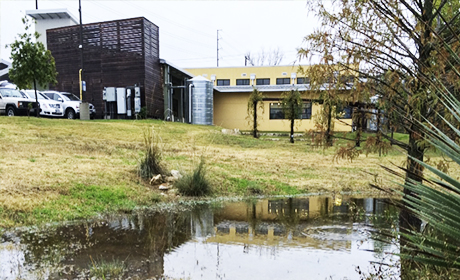 Real-time control of rain water harvesting system for water conservation and runoff reduction - Twin Oaks Library, Austin, TX
As a lecturer at UT Austin, Brandon helps students take on real-world projects with clients and stakeholders. He organized and recruited local practicing engineers to mentor undergraduates in the CE 171P Engineering Professionalism course and eventually explanded the program by increasing the number of mentors and creating a permanent agreement with the ASCE Austin Branch to support the course. In addition, he has led the construction of several rain gardens at Austin-area public schools that are designed by students as part of this program.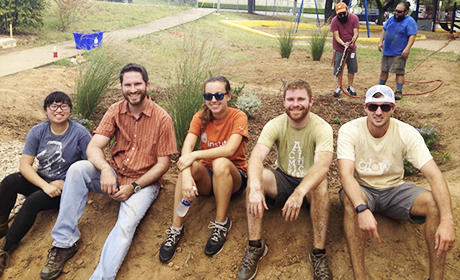 Brandon has contributed for multiple years to the senior-level engineering professionalism course.
He is also actively involved in ASCE at the local and state levels, as well as the Austin Chapter of the Environmental and Water Resources Institute (EWRI). He has held multiple board and committee chair positions, served as an instructor for the local PE Exam Review course, and also mentors young engineers and inspires students to become interested in the field of engineering.
Brandon has earned recognition for his sustainable and cost-effective stormwater management approaches and contributions to technical societies and publications. His technical and civic contributions to the engineering community were recently recognized by the Texas Society of Professional Engineers when he was named the 2016 Texas Outstanding Young Engineer of the Year.