Animesh Rastogi and Ashkan Madadi were recognized at the IMECE 2022 Conference this weekend.
Rastogi has won the best poster award in Computing in Applied Mechanics Student Poster Competition for his work on "Modeling Curvature-Resisting Surfaces of Soft Solid-Bilayer Hybrids". The research was co-authored by Prof. Manish Kumar and Prof. Berkin Dortdivanlioglu, both of UT Austin. Rastogi beat out finalists from the University of Illinois at Urbana-Champaign, University of Michigan, and Texas A&M University.
Madadi has received Haythornthwaite Foundation Student Travel Award to attend IMECE 2022 conference and present in the Track: Mechanics of Solids, Structures and Fluids. This award was selected by the Applied Mechanics Division of ASME.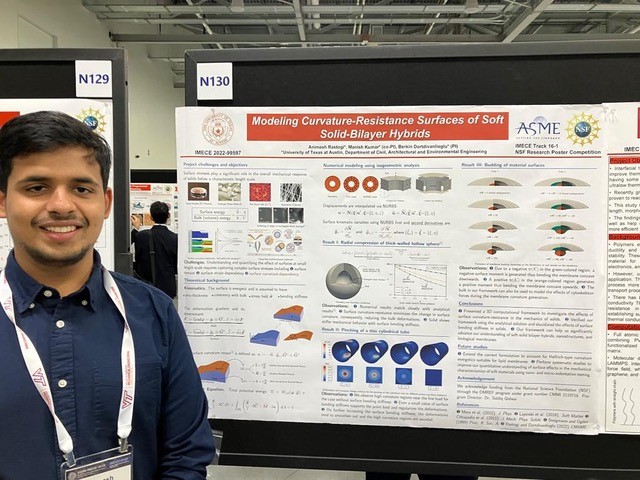 Animesh Rastogi wins best poster