Gregory Brooks, Professor of Practice in Architectural Engineering, teaches a four-week study abroad program every two years in London, UK. The program this year, entitled "Emerging Technologies," took students on a behind the scenes tour of some of the most innovative and influential architecture and engineering firms in the world, such as Zaha Hadid Architects, WSP, and Bennets Associates.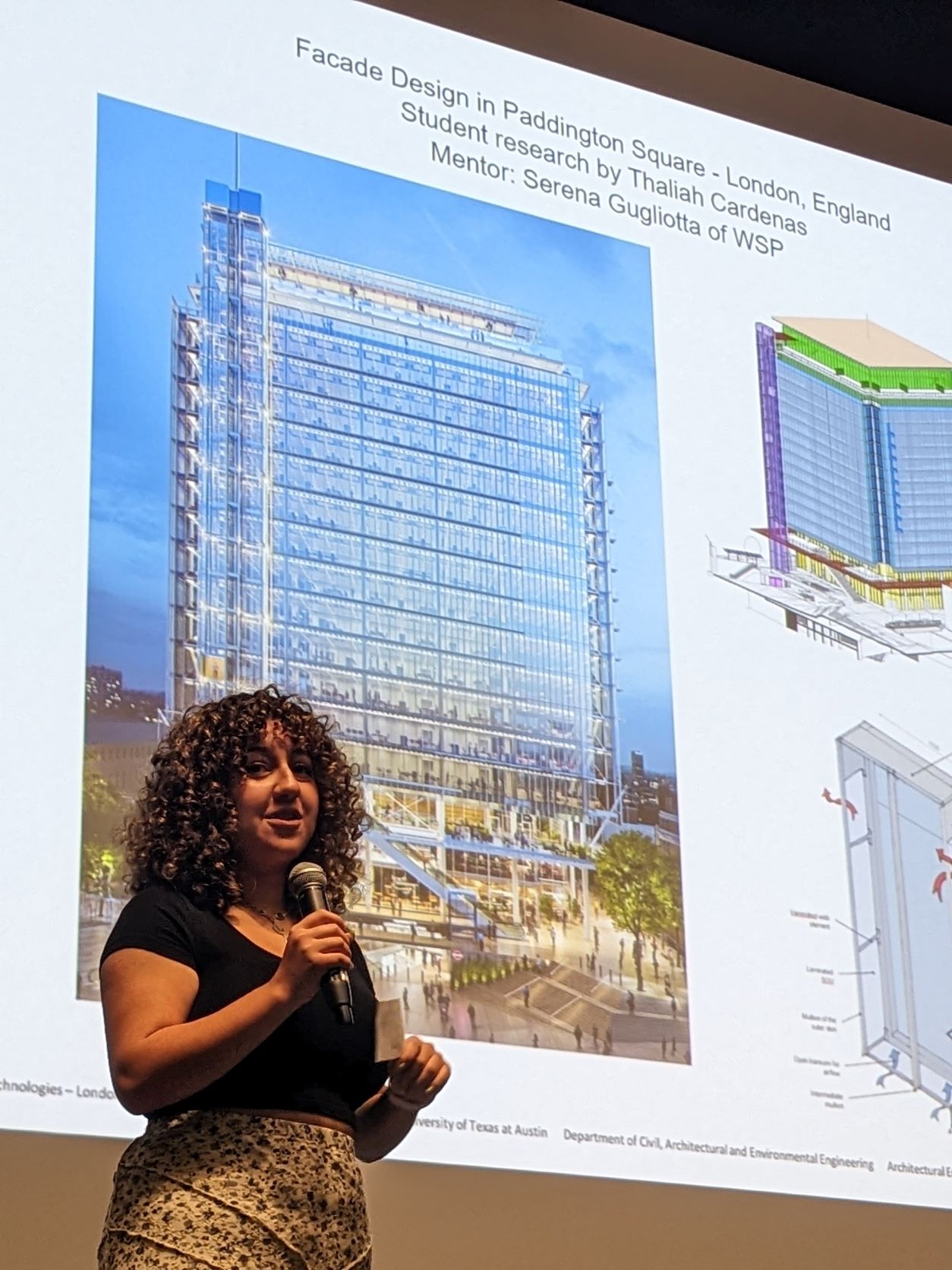 The program is extremely competitive- only seventeen undergrad and grad student applicants were accepted from both the Cockrell School of Engineering, and the School of Architecture. While students were able to enjoy some of the sights of London, the workload was extremely rigorous, requiring daily presentations, intricate note-taking, and small group learning with a professional mentor. The result was a highly detailed visual journal with over 260 pages encompassing all they had learned.
Students presented on their specific research topics at the "Learning from London" exhibit and lecture last week. Topics included:
Facade Engineering for Sustainability
Recycling Architectural Glass
Broadgate Tower and the Underground Railway
Seismic Resilience
Combining A.I. and Sustainability in Design
Wind Engineering and Pedestrian Comfort
"Some of the newest technologies that are groundbreaking happen in London, but won't happen in the US for another ten years because of the differences in economy and politics," said Professor Brooks. "The goal is for our students to take what they learn in order to teach and implement them here." He also stated that using computers and other technologies in architectural engineering would serve as a "superpower creative force" within the next 10 years.
Learn more about Emerging Technologies - London on the program website.