Dr. Salvatore Salamone wins the 2022 SHM Person of the Year Award
July 15, 2022
Dr. Salvatore Salamone received the 2022 Person of the Year award at the European Workshop on Structural Health Monitoring, which occurred July 4-7, 2022 in Palermo, Italy.
The award is made by the editors and associate editors of Structural Health Monitoring Journal, and given to an individual who has made an outstanding contribution to the field of SHM. This contribution should be in the form of theory, analysis, applications, education, or other ways that support the discipline of SHM and benefit the society. The award is meant to recognize accomplishments in the field within the past few years.
Dr. Salamone leads the Smart Structures Research Group at UT, which operates out of the Ferguson Structural Laboratory.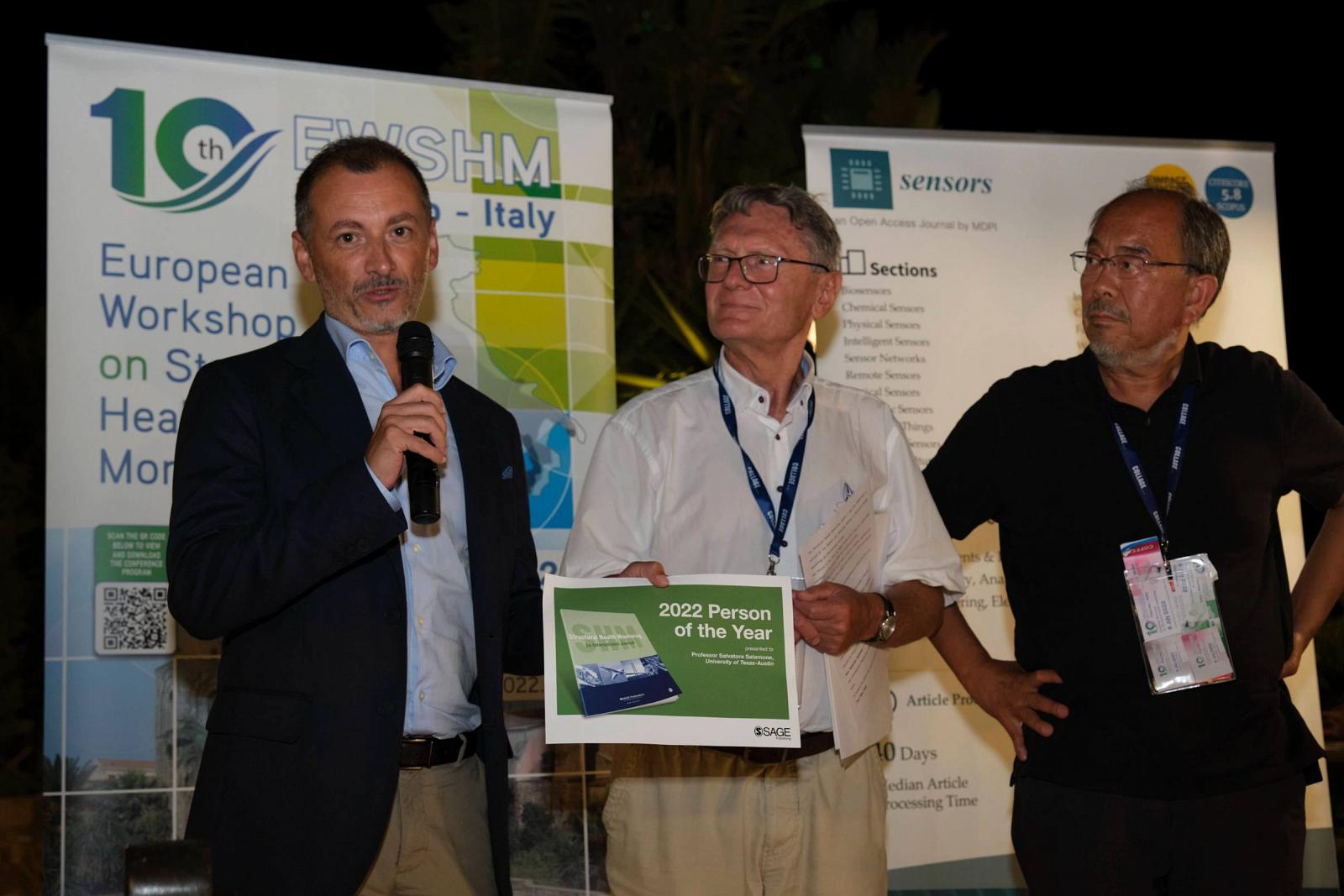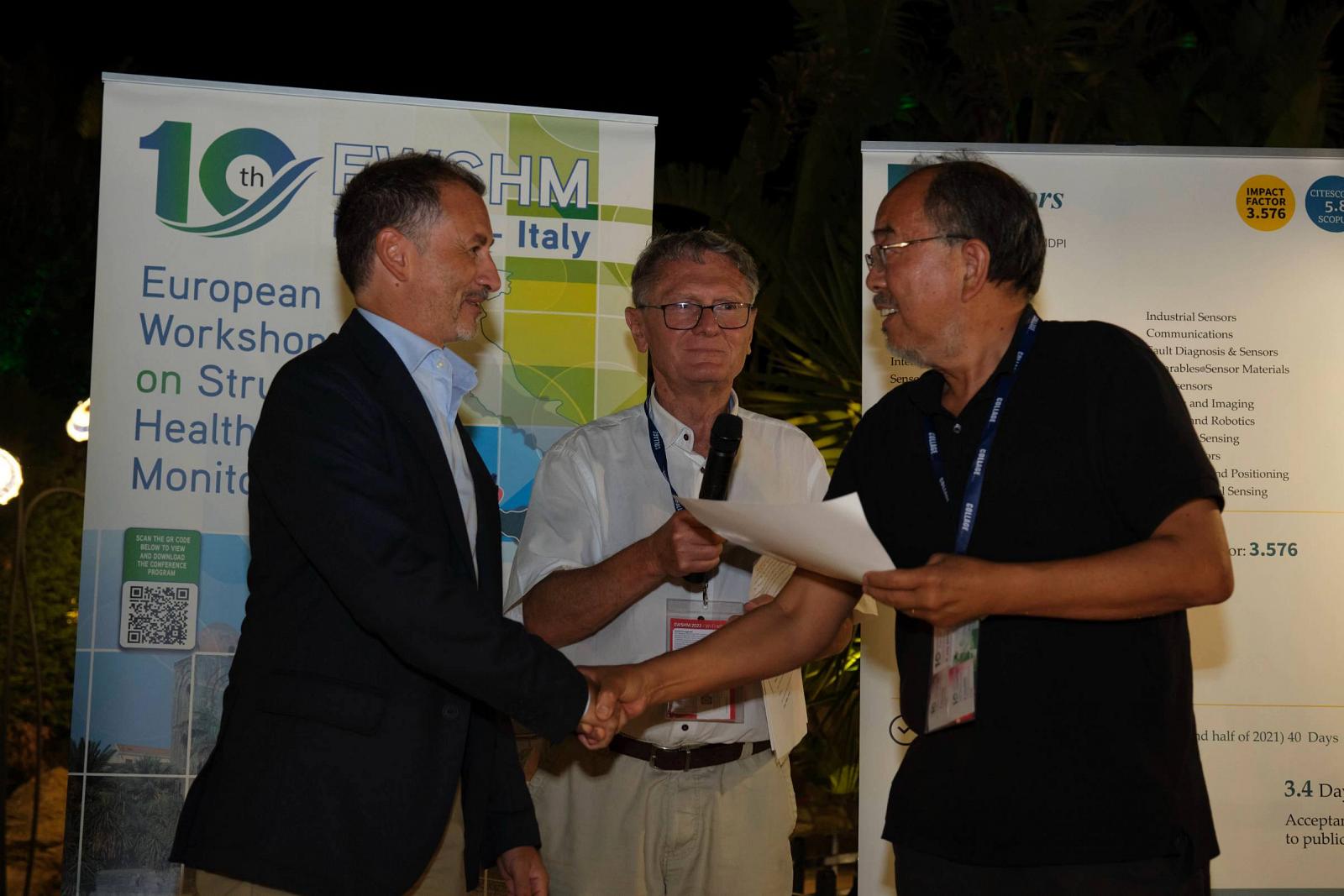 Dr. Salvatore Salamone receives the SHM Person of the Year Award for 2022 at the EWSHM conference in Palermo, Italy.