Dr. Ellen Rathje earns the ASCE's 2022 Ralph B. Peck Award
April 15, 2022
Dr. Ellen Rathje earns the ASCE's 2022 Ralph B. Peck Award. The award is offered to those who have made significant contributions to the field of geotechnical engineering through research publications.
Rathje, the first woman to earn this award, has made advancements to seismic site response analysis. A leader in the earthquake research and education, she serves as the co-chair of the Geotechnical Extreme Events Reconnaissance Association (GEER) and director of the NSF-funded NHERI DesignSafe cyberinfrastructure with its Data Depot and Reconnaissance Portals.
Read more about Rathje and her work on the ASCE's website.
Watch Rathje give the 2022 Ralph B. Peck Lecture at Geocongress 2022 in Charlotte North Carolina, entitled "Site Response Analysis: Does It Work?"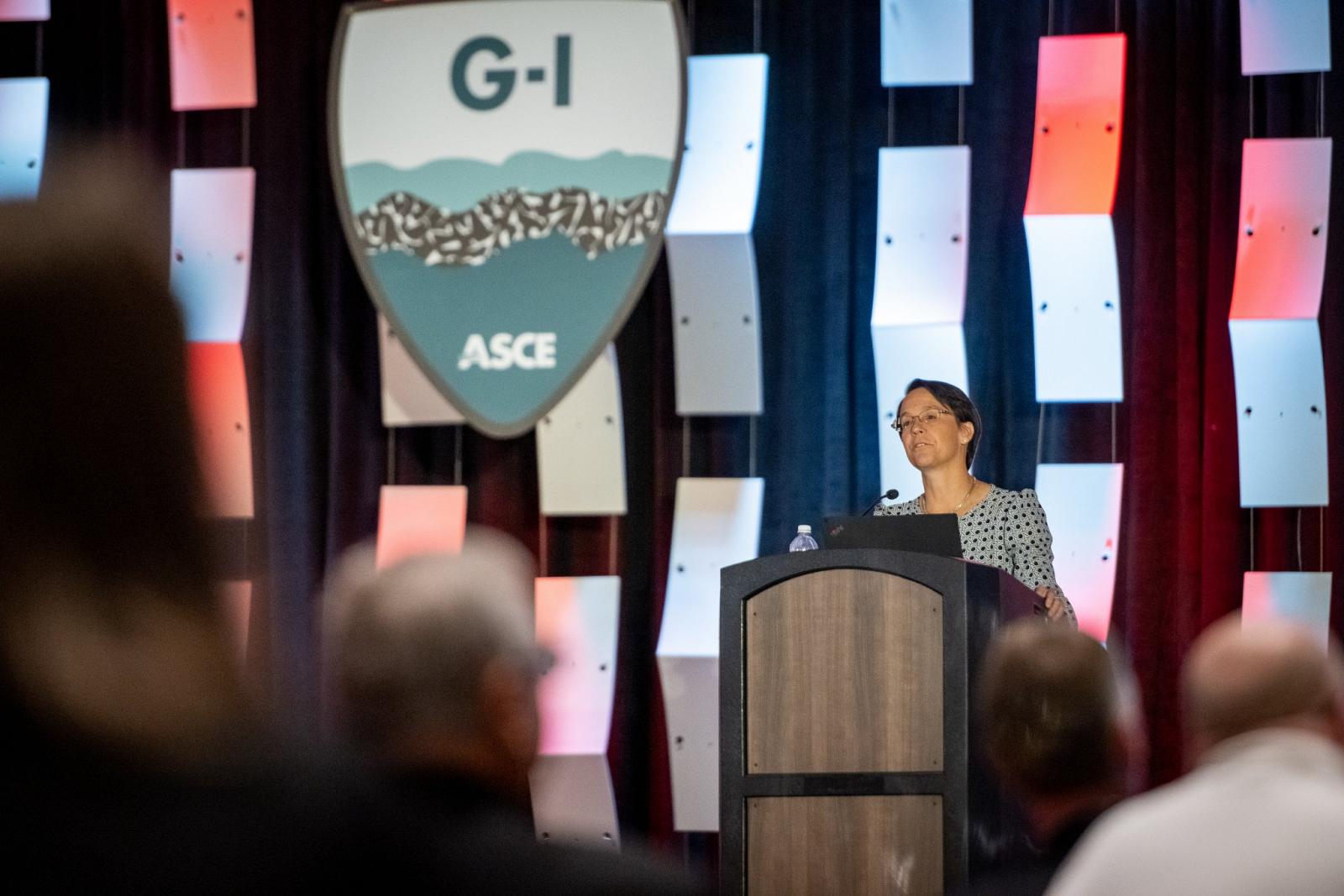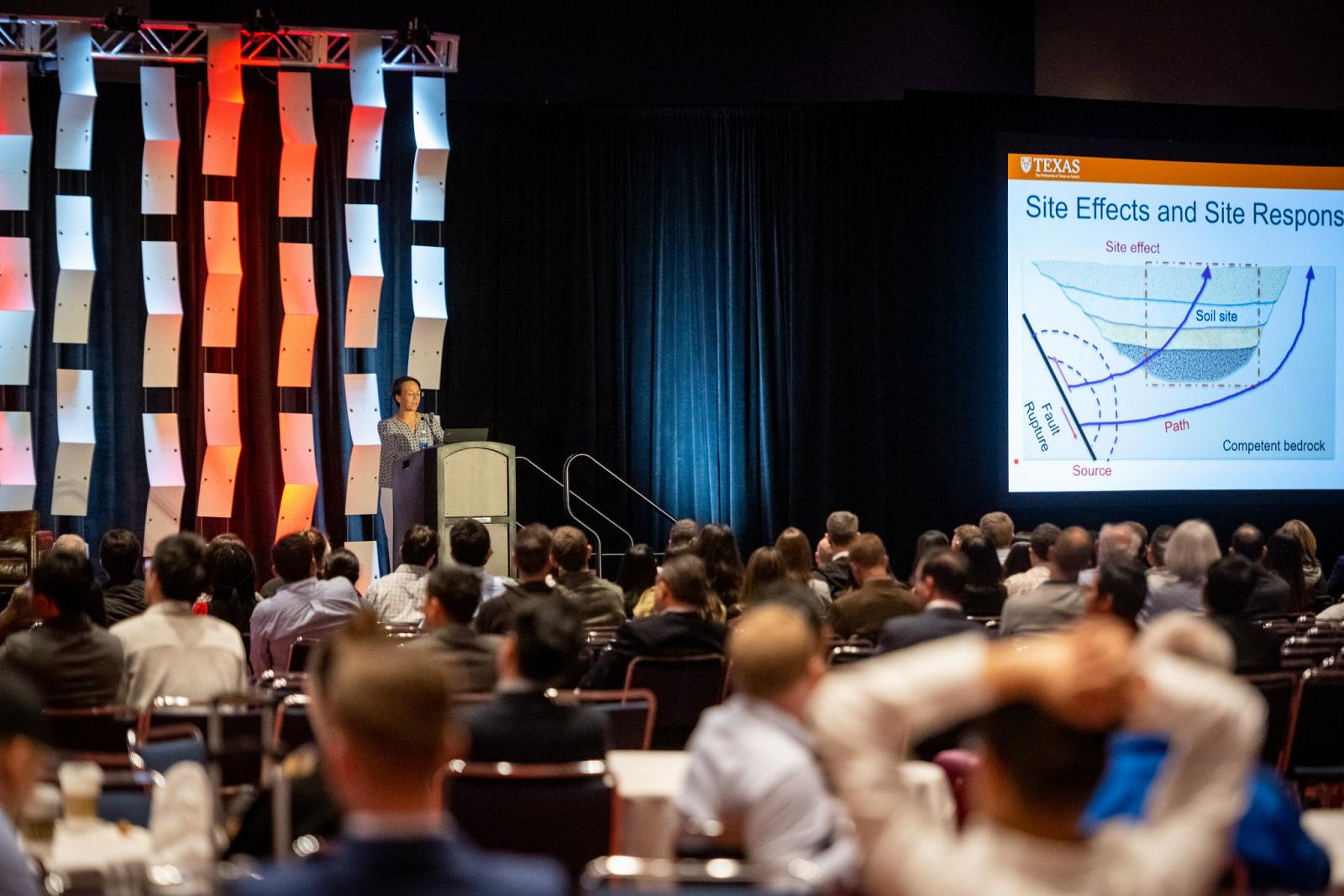 Rathje gives the Ralph B. Peck Lecture at Geo-Congress 2022 on March 23, 2022.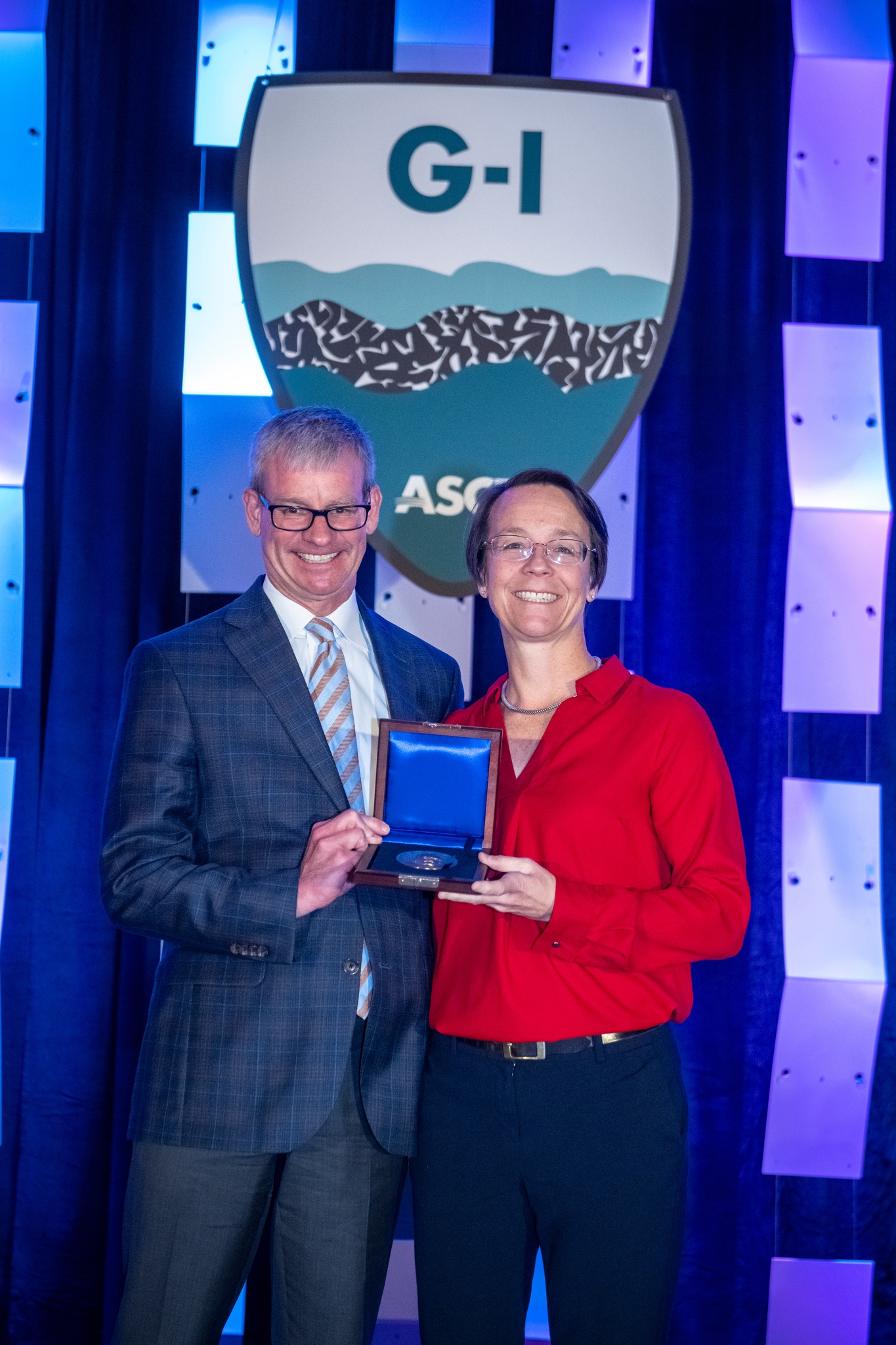 Rathje receives the Ralph B. Peck Award from CAEE's Department Chair and ASCE's Geo-Institute President Dr. Bob Gilbert.