Spring 2022 Industry Open House
March 11, 2022
On Thursday February 24th, the Department hosted its 5th occurrence of the Industry Open House. This event is dedicated to informing our undergraduate and graduate students about the many career opportunities within the fields of civil, architectural and environmental engineering, first-hand from industry professionals.
Despite the weather, we had over 200 students in attendance with the chance to speak with 75 representatives from 30+ different companies. In addition to learning about internships and job openings, students were encouraged to ask questions about research topics, potential career paths, recommended classes for specific career paths, and more.
A survey is currently being distributed to students to solicit feedback from the event, and the response has been largely optimistic. 75% of students responded that they now have leads for jobs or internships that they would not have had otherwise, and 84% of students said they received new information at the event. 97% of students said they were glad they attended the event, and all students reported that they would likely attend the event in the future.
Thank you to everyone who was able to join- we hope to see you at our next Industry Open House!
Did you miss out? Check out our video of the event!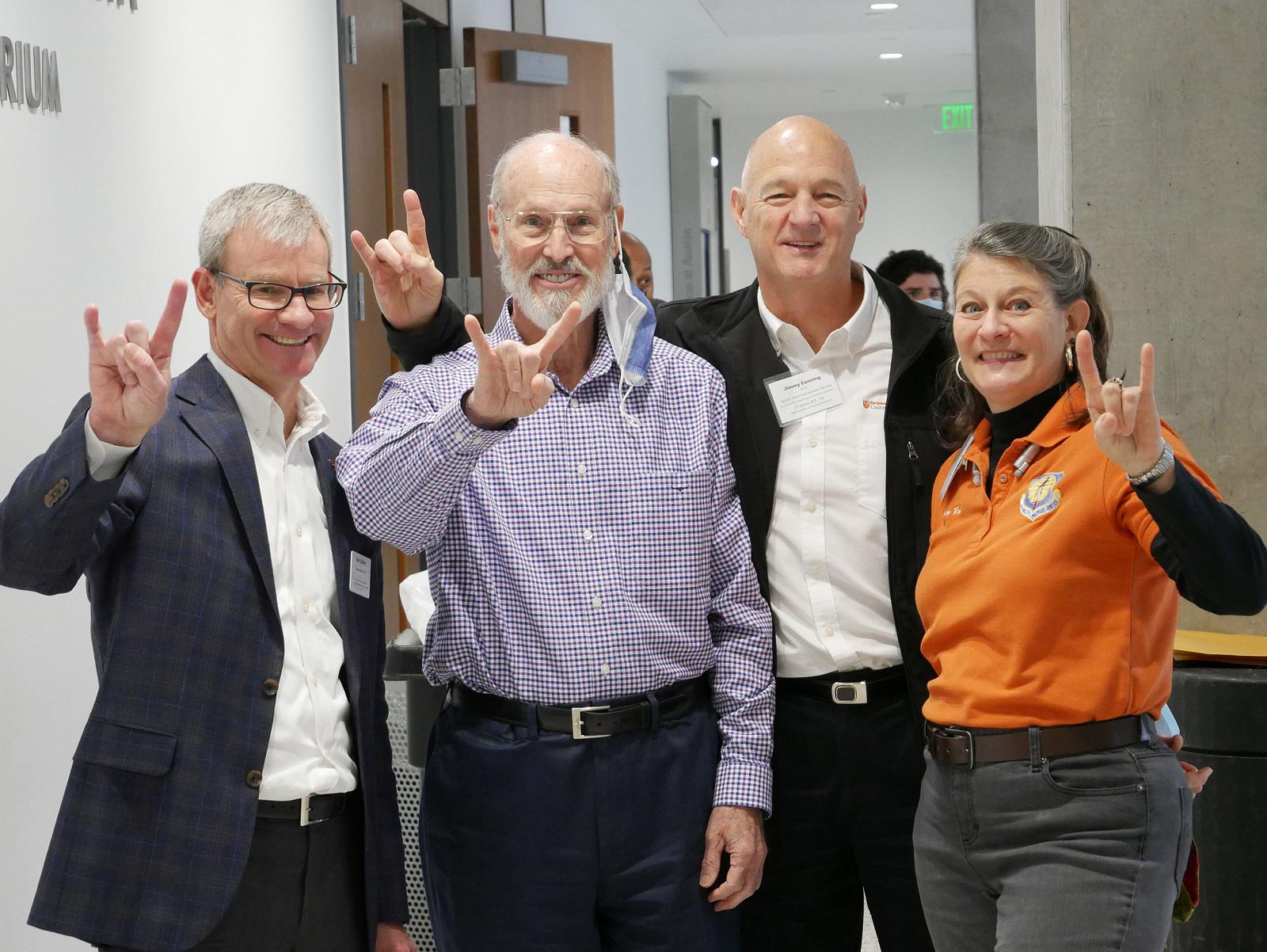 Pictured above: Department Chair Robert Gilbert, Professor Kenneth Stokoe, Alumni Jimmy Canning, and Alumni Patrice Melançon