Academy of Distinguished Alumni
Alumni Image #1:

Alumni Image #2: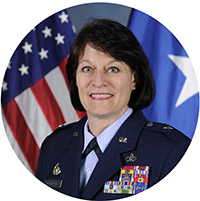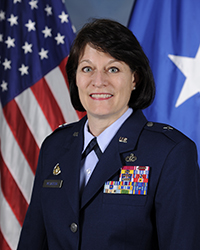 Patrice Melancon
M.S., University of Texas at Austin, 1999
Brig. Gen. Patrice A. Melancon is the Mobilization Assistant to the Commander, Air Force Installation and Mission Support Center, Joint Base San Antonio-Lackland, Texas. General Melancon is currently serving as the Executive Director of the Tyndall Air Force Base Reconstruction Program Management Office.
General Melancon was commissioned through the ROTC program at the University of Southwestern Louisiana, Lafayette in 1988, graduating with honors and a Bachelor of Science degree in Civil Engineering. She spent nine years on active duty prior to entering the Air Force Reserve in 1997.
After completing a Masters in Water Resources Engineering from the University of Texas at Austin in 1999, General Melancon served as a Senior Project Manager and Engineer with CDM Smith for 15 years, overseeing projects for various federal clients and programs including the U.S. Air Force, the U.S. Army, the Federal Emergency Management Agency, the Defense Advanced Research Projects Agency and the Environmental Security Technology Certification Program.
Prior to returning to active military duty in early 2019, she served as the Watershed Engineering Department Manager for the San Antonio River Authority where she led a team of 27 to protect and enhance the creeks and rivers of the San Antonio River basin.