Academy of Distinguished Alumni
Alumni Image #1:

Image Caption Title #1:

Able Pump Station - Dallas, TX

Image Caption #1:

John is recognized for his wide-ranging contributions to the fields of civil and water resource engineering including construction management of the Able Pump Stations project that serves the Dallas Center Business District.

Alumni Image #2:

Image Caption Title #2:

Able Pump Station construction site - Dallas, TX

Image Caption #2:

The Able pump station will have a pumping capacity of close to one million gallons per minute. To put this into context, this equivalent to filling up an Olympic sized pool (10 feet deep x 100 feet wide x 150 feet long) every minute! A lot of stormwater pumped over the levee.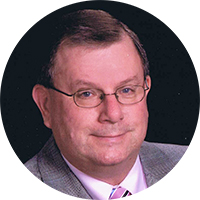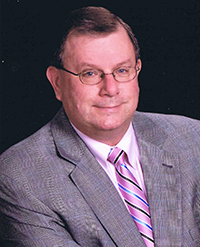 John N. Furlong
B.S., University of Texas at Austin, Civil Engineering, 1974
John Furlong is recognized for 40+ years of water resources engineering and construction management, proficiency and versatility on diverse projects, and considerable professional society activities. He has distinguished himself professionally, shared his knowledge and donated countless hours to support engineering and civic organizations. He is the Senior Construction Manager and Water Practice Leader at Jacobs Engineering Group for North Texas, Oklahoma, and Arkansas and has held many leadership positions within the American Society of Civil Engineers.
Throughout his career, John has had many excellent teachers and bosses that simultaneously challenged and motivated him. While attending classes at UT, he worked as a draftsman for Forrest & Cotton, Inc., landing a job with the firm after graduation and learning the ropes on water resources assignments on major dams and reservoirs, and mastering drainage and flood insurance studies. He went on to work on site development projects and major water and wastewater projects for municipal clients.
John has also designed and inspected bridges, buildings, roadways, landfills and served as a resident engineer for a major tollway. Somehow he found the time to earn a master's degree in water resources engineering while working full time with a child and a mortgage! He has also written and presented over 40 technical papers, provided expert testimony, and taught seminars and short courses on a variety of civil engineering topics.
John is an exceptional and dedicated leader in several professional societies, especially the ASCE. And it all started back at UT when he was a steel bridge competition captain! He has served in numerous executive roles for the Austin, Dallas, and Texas sections of ASCE, and has served on many committees at the local, state and national level. He was made a Diplomate in Water Resources Engineering in 2008.
He is also proud of his volunteer efforts for the Richardson Area Habitat for Humanity, where he has worked on 20+ houses in the Dallas area, and led over 200 civil engineers to complete a Green House building which was the 100th Anniversary House for the ASCE Texas Section.
As a practitioner, John has spent decades helping to deliver solutions for a more connected, safe and sustainable world.