Academy of Distinguished Alumni
Alumni Image #1:

Image Caption Title #1:

Central Texas Turnpike

Image Caption #1:

One of Bob's biggest accomplishments is participating in the development and construction of the $3.2 Billion Central Texas Turnpike Project.

Alumni Image #2:

Image Caption Title #2:

Central Texas Turnpike

Image Caption #2:

Bob has led the development and construction of many Texas highway systems.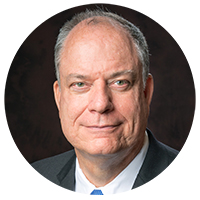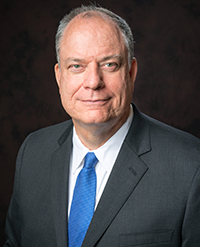 Robert B. Daigh
B.S., University of Texas at Austin, 1977
Bob Daigh can tell you first-hand that the secret is out about Austin, Texas. He has been managing the rapid growth of this laid-back, capital city/college town that evolved into one of the largest cities in the U.S. He knows more details than most folks because he was responsible for many of the mobility projects we use every day in Austin and its surrounding cities.
For over 20 years, he served the public through the Texas Department of Transportation and is a major contributor to the Central Texas transportation infrastructure. Bob has served in many roles within TxDOT, including Austin District Engineer and simultaneously as Director of Turnpike Division and Turnpike Development. He now manages the $30 million road and bridge division as Senior Director of Infrastructure for Williamson County.
At UT, Bob was the ASCE President and the Concrete Canoe Captain. After earning his bachelor's degree in civil engineering from UT, he became a consultant for Turner, Collie & Braden. He worked on a variety of civil infrastructure projects for facilities in Houston and Saudi Arabia, but his true calling was to serve the public, and so his outstanding career with TxDOT began. It was there that he began managing the existing roadway infrastructure in a booming 11-county district program, and planning and overseeing new construction projects.
One of Bob's most notable accomplishments was his leadership role in the $3.2 billion Central Texas Turnpike Project. At the time of funding, it was the largest roadway project in the country and he was responsible for project development up to construction. Under his leadership as TxDOT's Austin District Engineer, Austin's Phase II Toll Plan was also developed.
Bob recalls a character-building experience during a State Highway 130 public meeting. He had to assure a group of concerned citizens that the tollway was not an international conspiracy to corrupt the country and that the first toll plaza was definitely not going to be in Nebraska.
In his current role, he has led the development of the ultimate buildout transportation corridor plans for Williamson County that are being implemented today.
All along the way, Bob has been a constant supporter and advocate of our transportation engineering program. Throughout his career, he has always understood the importance of investing in human capital and research necessary for the future requirements of a highway network. He has used his influence to channel agency research dollars to the department's transportation program and the Center for Transportation Research. This has helped fund countless graduate researchers, and to create the Network Modeling Center. In turn, our graduate students have provided the industry with solutions to many previously unsolved network problems.