Academy of Distinguished Alumni
Alumni Image #1:

Image Caption Title #1:

Quintana Beach Bridge - Freeport, Texas

Image Caption #1:

In 1995, Reese started his own structural engineering consulting firm, Summit Engineering, which specializes in bridge design and construction. One of the firm's first projects was the Quintana Beach Bridge which crosses the Gulf Intracoastal Waterway and connects the inland industrial towns of Brazoria, Lake Jackson and Clute with the port town of Surfside Beach.

Alumni Image #2:

Image Caption Title #2:

FasTracks West Rail Line Corridor - Denver, Colorado

Image Caption #2:

The signature steel-arch bridge for RTD's West Corridor light rail over the Sixth Avenue Freeway was rolled into place over the highway from its temporary perch on a platform at the Denver Federal Center. This innovative construction method saved time and money for the traveling public and taxpayers. The arch was launched across the freeway using heavy load trailers and a track system.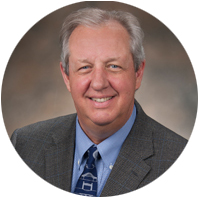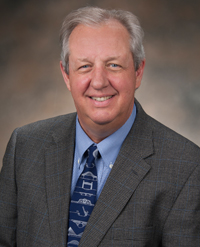 Gregg A. Reese
MS, University of Texas at Austin, 1983
BS, University of Texas at Austin, 1980
Gregg Reese is a leader in the design of advanced bridges and has developed many novel methods that are used in the design and erection of various types of bridges. Among his peers, he is known for not fearing challenges. Over a 35-year career he has been involved in the design and construction of numerous concrete bridges in the North America.
After saving money and working as a draftsman for a large engineering firm in the daytime and studying engineering at night school for 2 ½ years, Gregg came to UT Austin as a junior and decided to focus on structural engineering, having no idea what was in front of him. He says the next five years were some of the best of his life.
He finished his bachelor's and was offered as spot as a research assistant at Ferguson Lab, learning how to be an engineer from many of the field's giants.
In 1995, he started his own successful company, Colorado-based Summit Engineering, and went on to design the first curved, precast concrete tub girder bridge in the U.S.
His consulting firm has performed a wide variety of services including the design of new bridges and temporary works, erection engineering during construction and the repair and demolition of numerous existing bridges. Many projects have won design awards for advancements and innovation in the design and construction of complex, precast concrete bridges.
Gregg was also responsible for making sure that the 40-story center support arch of the Dallas Margaret Hunt Hill Bridge was able to be successfully erected and stabilized for subsequent construction of the superstructure. This type of extremely complex undertaking is what Gregg thrives on.
He is currently a member of PTI, ASBI, ASCE, ACI and PCI and is a 4th generation Texan and Houstonian who has lived in Colorado for over 20 years.