Academy of Distinguished Alumni
Alumni Image #1:

Image Caption Title #1:

ABIA Terminal Bridge - Austin, Texas

Image Caption #1:

On this project, Powell and her firm P.E. Structural Consultants utilized TxDOT's newly developed precast concrete U-Beam sections in an innovative way to provide and aesthetically enhanced structure to replace the original design after completing a feasibility study.

Alumni Image #2:

Image Caption Title #2:

183A Toll Road - Austin, Texas

Image Caption #2:

Powell led aesthetic design, and was the senior structural advisor for bridges and toll gantries on the 183A Toll road. This 11-mile toll road that includes 21 bridges and other structures such as retaining walls, drainage structures, sign supports and toll gantries was completed in 2007.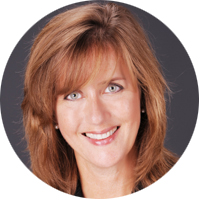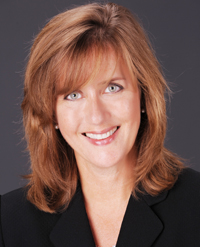 Lisa Carter Powell
M.S., University of Texas at Austin, 1987
B.S., Georgia Institute of Technology, 1984
Lisa Carter Powell is Principal Engineer, President and majority owner of P.E. Structural Consultants, Inc., an Austin-based structural engineering consulting firm co-founded by her in 1992. With over 25 years of experience in research, development and design of bridge structures, she is an expert in prestressed, post-tensioned, and segmental concrete construction, high performance concrete, accelerated bridge construction, and aesthetic design. She has designed numerous bridge projects across the state of Texas.
After earning a Bachelor of Civil Engineering with highest honors and a minor in Technical Communication from Georgia Tech, she began her graduate work in structural engineering at the University of Texas at Austin as the Phil Ferguson Fellow. During this time, she earned the American Concrete Institute's T.Y. Lin Award for her study of deviator behavior for external tendons and initiated the STEER (STructural Engineering Education Reunion) along with three other graduate students. STEER continues to be a recurring event involving students, faculty and alumni.
Powell's graduate work with segmental bridges led to a position as Senior Bridge Designer with Figg Engineers in Austin and Tallahassee, where she contributed to the design of segmental bridges such as the C&D Canal Bridge in Delaware, the I-70 Hanging Lake Viaduct in Glenwood Canyon and the San Antonio "Y."
Her professional career also includes five years of service with the Texas Department of Transportation's (TxDOT) Bridge Division where her design experience included prestressed, cast-in-place and segmental concrete bridges, steel plate girder bridges, bridge class culverts, railroad overpasses and underpasses, widening and rehabilitation projects. While with TxDOT, Powell served as Team Leader for TxDOT's Continuous Improvement effort for Research and as a liaison for several TxDOT-sponsored research projects.
At PESC, she has served as Project Manager and Project Engineer for a variety of Texas bridge and building projects, including the Austin Bergstom Airport Terminal Bridge, SH 130 Bridges and Toll Facilities, 183A Turnpike Bridges, and the Austin City Hall.