Academy of Distinguished Alumni
Alumni Image #1:

Image Caption Title #1:

I35W Replacement - Minneapolis, Minnesota

Image Caption #1:

Homsi provided engineering and technical guidance on the emergency replacement of the the I-35W Mississippi River bridge, which collapsed in 2007. The planning, design, and construction processes were completed more quickly than normal because Interstate 35W is a critical artery for commuters and truck freight. The bridge opened September 18, 2008, well ahead of the original goal.

Alumni Image #2:

Image Caption Title #2:

Port Mann Bridge - Vancouver, BC Canada

Image Caption #2:

Elie Homsi contributed to the the design and construction of the $2.5 billion Port Mann Bridge project. Some of his patented approaches to construction were utilized on this 10-lane, 37 km cable-stayed bridge that opened to traffic in 2012.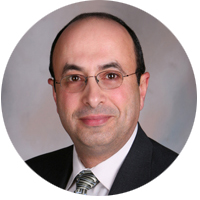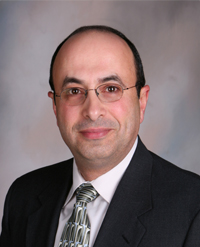 Elie H. Homsi
M.S.C.E. University of Texas at Austin, 1986
B.S. Applied Science, Math/Physics/Chemistry, Lebanese American University, 1983
Elie Homsi has more than 30 years of experience in the construction industry and is one of North America's outstanding bridge constructors. As senior VP at Parsons Corporation, he provides construction engineering support to the different business units. He helps provide technical support to all operations in estimating, project development and the construction phases by providing innovative means, methods and construction engineering support to the project teams. His brainchild, the pile-driving, girder-launching gantry system, first went to work on the $192 million Washington Bypass.
Regarded as an industry leader, Homsi has developed several new and innovative solutions that have garnered numerous awards. He was granted several US and international patents including the Tilting Lead Gantry, the Formless Precast Edge Girder, and the Crawler Mounted Tilting Lead.
Homsi also serves on the executive board of directors of Bridges to Prosperity, a volunteer-based charity that seeks to empower underprivileged African, Asian, and South American rural communities through footbridge building. He is a leading contributor to the advancement of the organizations' mission to share knowledge and expertise to help isolated communities progress.
He also plays a leading role in professional organizations including the American Segmental Bridge Institute (ASBI), the International Association of Bridge and Structural Engineers (IABSE), and the Post Tensioning Institute (PTI), where he sits on numerous boards and technical committees. He is a frequent lecturer at many universities and high schools where he shares his experiences and passion for engineering and encourages the next generation of bright minds to follow a similar career path.
Homsi has received numerous recognitions including the ENR Top 25 Newsmakers, the ASBI Leadership Award, and the Nova Innovation Award.