Academy of Distinguished Alumni
Alumni Image #1:

Image Caption Title #1:

Six Flags Fiesta Texas - San Antonio, Texas

Image Caption #1:

Founded in 1965, Pape-Dawson has grown into one of the largest and most respected engineering firms in Texas, with offices in Austin, Houston, Dallas and Fort Worth. Some of Pape-Dawson's more notable projects include the AT&T Center, Toyota Tundra Assembly Plant, Sea World of Texas, resort and golf courses for The Westin La Cantera Hill Country, JW Marriott San Antonio Hill Country and Hyatt Regency Hill Country, and the Valero and Tesoro Corporate Headquarters.

Alumni Image #2:

Image Caption Title #2:

Sea World of Texas - San Antonio, Texas

Image Caption #2:

Co-founder of Pape-Dawson Engineers, Eugene Dawson has been a part of successful, high profile projects throughout the state of Texas. The company gives back by funding endowed scholarships at several Texas public universities and donates significantly to a number of nonprofit organizations throughout the state.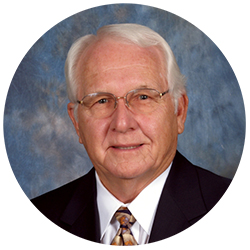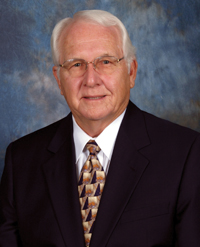 Eugene H. Dawson
B.S., University of Texas at Austin, 1957
Gene Dawson is the co-founder of Pape-Dawson Engineers Inc., one of the largest and most respected civil engineering firms in Texas, with more than 450 employees in Austin, Houston, Dallas, San Antonio and Fort Worth. Now Chairman of the Board Emeritus at the firm, he has decades of engineering project experience, including planning and constructing storm drainage systems; wastewater treatment plants; wastewater collection systems; industrial, commercial and residential sites; resort developments; and water supply and distributions systems.
A few years after receiving his bachelor's degree, Dawson co-founded his own successful company. In 1965, Dawson and partner, Gus Pape, formed Pape-Dawson Engineers, Inc. Both men borrowed $6,000 and agreed that if they didn't make it in six months, they would go back to working for someone else. The company is now the leading San Antonio-based civil and environmental consulting engineering firm and provides service to private and public sector clients throughout South Texas.
Pape-Dawson has an extensive list of successful projects including access and infrastructure improvements to the SBC Center and the Toyota Plant in San Antonio. Other notable San Antonio landmarks that Pape-Dawson has been involved with include Sea World San Antonio, Valero Energy Corporate Headquarters, Tesoro Petroleum Corporation's offices, the Rivercenter Mall, Texas Research Park and the Harcourt Assessment offices.
Dawson also has experience in Texas Department of Transportation freeway and highway projects, municipal street and bridge projects, flood studies, subdivision master planning and feasibility studies.
A leader in the San Antonio business community, Dawson has been recognized with many awards, including the San Antonio Business Journal's San Antonio Legacy Leader in 2015 and the Texas Baptist Award in 2013. In 2009, the Dawson family was inducted into the San Antonio Business Hall of Fame by Junior Achievement..
He is a member in the National Society of Professional Engineers and a fellow in the American Society of Civil Engineers, and he has served as president of the Texas Society of Professional Engineers–Bexar Chapter. He served as vice chairman of the Greater San Antonio Chamber of Commerce, chairman of the Urban Affairs Council and a member of the board of directors for the North San Antonio Chamber of Commerce.
Dawson has a long history of supporting the university. In 2000, Pape-Dawson Engineers Inc. established the Eugene H. and Mary Duane Dawson Endowed Presidential Scholarship for UT Austin students. He is also a Life member of the Texas Exes Alumni Association.
Dawson and his wife of over 60 years, Mary Duane, live in San Antonio. They have two sons, four grandchildren and three great-grandchildren.