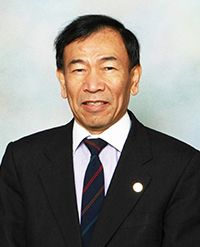 J. J. Roger Cheng
Ph.D., University of Texas at Austin, 1984
M.S., University of Texas at Austin, 1981
B.Sc., National Cheng-Jung University, 1976
Roger Cheng is a visionary leader in civil engineering education and research, and an internationally recognized structural engineer. He served as Chair of the Department of Civil and Environmental Engineering at the University of Alberta for 15 years while maintaining an active and diverse structural engineering research program in traditional steel structures,energy steel pipelines, and innovative and intelligent structures. Under his leadership, the department transformed into a progressive, research-intensive department that attracts world-class talent and top students.
The research that Cheng began as a PhD student at UT Austin under the supervision of Dr. Joe Yura was adopted as the recommended method by AISC and the British Steel Code. In 1984, he joined The University of Alberta as an assistant professor.
Cheng is an award-winning expert in structural stability, connections, fiber-reinforced polymers, and structural health monitoring. He is currently involved with structural health monitoring using fiber optic sensors and has instrumented several bridges and buried pipelines in Alberta for data acquisition and management.
He has published research in the areas of gusset place connections, energy dissipaters for concentric braced frames, strength of tension members, and ductile fracture of steel structures. He also has an extensive publications list related to buried energy pipelines, including repair techniques using fiber reinforced polymer sleeves.
During his multi-year tenure as department chair, Cheng successfully grew student enrollment and nearly doubled the number of faculty, making it the largest civil engineering department in Canada. He also enhanced the student and faculty experience by helping to mold a culture of collaboration and by making stronger connections with industry partners to increase funding and growth.
The department is also known for its teaching excellence and innovations. In 2005, he oversaw the department's move into a nine-story state-of-the-art teaching and research space, and invested $5 million in upgrading teaching laboratories.
Cheng is a Fellow of The Canadian Academy of Engineering and a Fellow of the Canadian Society for Civil Engineering. He also shares his research and knoweldge by serving on numerous technical committees and professional organizations.