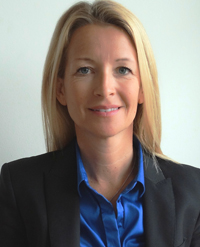 Sandra Akmansoy
MBA, EDHEC Business School, 2001
MS, University of Texas at Austin, 1997
BS, University of Texas at Austin, 1996
Sandra Akmansoy is a Director and the Group Leader for Arup in Denmark, responsible to Arup's Europe Region Board with the responsibilities for staff and projects in Denmark. She has doubled the Danish business adding many prestigious projects and client's to Arup's portfolio, including: the Nordhavn metro extension to Cityringen Metro line in Copenhagen, the Roskilde Fjord Bridge, terminal development plans at the Copenhagen Kastrup Airport, and a laboratory building at the Bispebjerg Hospital.
Sandra is also a member of Arup's Europe Region Board, and is its youngest member. Appointed by the Group Board, Sandra and the regional Board is responsible for business activities, results and strategic plans. Her multi-cultural background and experiences is key to driving the Board to sound business decisions.
Before moving to Denmark, Sandra was responsible for Arup's business in Morocco and Azerbaijan. This allowed her to work on exciting new terminal for an international airport in Baku, a wrestling stadium in Baku, a shopping mall in Casablanca, a manufacturing site in Northern Morocco, a masterplan in Azerbaijan, as well as many other projects.
During her time at The University of Texas at Austin, Sandra was recruited through an on-campus company event for Procter & Gamble for a role in the Civil & Structural Engineering Department of the Corporate Buildings in Brussels, Belgium. During her three years there, Sandra developed project management skills as well as technical skills working on sites in France, UK, Egypt, and Morocco, as well as doing post-earthquake seismic surveys in Turkey in 1999.
Her role at P&G allowed her to work with international design firms, like Arup. Eager for new challenges, Sandra earned an MBA from EDHEC in France, and was then recruited by Arup. Arup funds staff to provide technical assistance to humanitarian and development organizations around the world through the Arup Cause. Arup Cause is centered around two themes water and shelter, including a partnership with WaterAid. Water Resources remains a subject very close to Sandra's heart.
Sandra speaks four languages fluently, and has moved internationally seven times. She is married to a UT alumnus (Computer Science), and her children are trilingual.