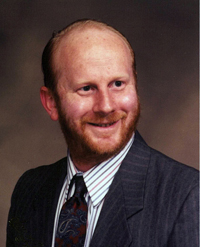 Stuart W. Hudson
B.S., University of Texas at Austin, 1982
Stuart Hudson blends new systems technology with the sound engineering principles he learned at UT Austin. He has combined civil engineering, entrepreneurship and information management technology to create infrastructure management systems used in the U.S. and worldwide. As President and CEO of Agile Assets, Inc., he manages billions of dollars of transportation assets.
After graduating with High Honors, Hudson began his career as a project engineer with Austin Research Engineers (ARE) performing technical functions on multiple projects related to bridge and pavement research, engineering, and management. In his first assignment, he spent a year in Nigeria developing a pavement evaluation unit for the Federal Ministry of Works under sponsorship from the World Bank. After working with the then new and emerging technology of pavement management, bridge management was added to his professional skill set.
He later conducted several large research projects for the Federal Highway Administration and state DOTs. In 1990, he became VP of the Infrastructure Division at ARE, responsible for research, development and implementation of projects for federal, state, and local agencies. In this role, he managed personnel utilization, planning and supervision of project managers and project engineers on all infrastructure division projects.
He became President of Texas Research and Development Foundation in 1993 and subsequently incorporated a new firm, TRDI, which evolved into Agile Assets, Inc., of which he is founder, President, and CEO. This leading global provider of engineering systems develops, supplies, and updates asset management technology and software to transportation agencies and public works groups worldwide.
As a senior executive at AgileAssets, he has supervised numerous projects dealing with asset, pavement, bridge and maintenance management and implemented asset management software solutions at federal, state, city, and county governments worldwide.
At Agile Assets, emphasis is placed on providing user-friendly communication with powerful software. Annual revenues have topped $5 million and the company is widely recognized as the leading global provider of infrastructure asset management systems. Hudson is a generous contributor to the department's student scholarships and educational initiatives.