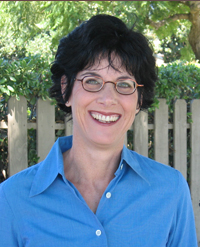 Margaret H. Nellor
M.S., University of Texas at Austin, 1978
B.S., University of Texas at Austin, 1976
Margaret Nellor grew up in Austin, Texas and has been instrumental in promoting water recycling nationwide. Throughtout her career, she has managed landmark research studies that have significantly impacted the recycling field for the last two decades. She has also been recognized nationally as an expert on clean water issues dealing with the development and implementation of water quality standards, total maximum daily loads, and pretreatment regulations.
Nellor is an acknowledged leader in the field of environmental engineering and is an active researcher working on various local, state and national environmental issues and is a Diplomate in the American Academy of Environmental Engineers.
Her professional career, which has spanned more than 27 years, has focused on wastewater reclamation, wastewater quality management, and industrial source control and pollution prevention. She is also an expert on control strategies for a wide variety of pollutants ranging from mercury to endocrine disruptors to salts.
Nellor has served on the Board of Directors for the Association of Metropolitan Sewerage Agencies, the WateReuse Association, the WateReuse Foundation, and (AMSA), chaired AMSA's Regulatory Policy Committee and Mercury Workgroup, and is the past President of the WateReuse Association. She also serves on the Water Environment Research Foundation's Research Council and the WateReuse Foundation's Research Advisory Committee.
She was selected by the Environmental Protection Agency to serve on and co-chair the Effluent Guidelines Task Force, an external advisory committee that was formed to assist the Agency in planning and recommending improvements to the federal Effluent Guidelines Program.
She is the author and/or co-author of numerous technical publications, papers, and has also contributed to books and manuals of practice in the field of water pollution control, pollution prevention and water recycling.