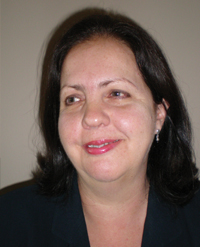 Susan E. Mullen
B.A. Williams College, 1980
M.S., University of Texas at Austin, 1986
Susan Mullen is a pioneer in lead the implementation of automated design work processes in the oil and gas industry. She lead corporate chiefs in the development of automation tools and best practices across the globe. The physical modeling, analysis and design, and steel detailing in one manufacturing design became an industry standard, and her expertise of this work process helped to dramatically improved efficiency and final products.
After leaving University of Texas at Austin, she worked as an engineer for John Brown Engineers & Constructors and later for Skidmore, Owings & Merrill, where she successfully completed projects in the U.S. and abroad as a project and functional manager and structural engineer.
Now, a Project Manager at Bechtel Civil Infrstructure, led the implementation of an automated, integrated steel design work process at the company, reducing the cycle for structural steel design, fabrication and delivery.
Projects include incorporating a delayed coking unit into the Exxon Baytown refinery, ensuring the technical adequacy of a grass roots liquefied natural gas plant located in a high seismic zone in a predominantly reclaimed site in Trinidad, and adding a new steam separator to a FCC unit in an existing UNO-VEN refinery near Chicago.
Mullen also doubled the size of the civil-structural-architectural discipline from 50 people to more than 150, instituted training programs and mentoring within the discipline, and lead Bechtel chiefs in the development and use of automation tools across the globe. She manages the CSA discipline in Houston and coordinates other activities of OG&C offices, including London, New Dehli and Shanghai and is currently responsible for the site work and building contracts of a Brass LNG plant in the Niger River delta region of Nigeria valued at $8 billion.
Mullen also leads and participates in a program to introduce middle and high school students to careers in engineering and served as a member of the CAEE External Advisory Committee from 2004-2008.