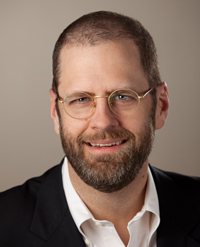 Leo Linbeck III
M.B.A, Stanford University, 1994
M.S., University of Texas at Austin, 1987
B.S./B.A., University of Notre Dame, 1984
Leo Linbeck III is a husband, father of five, and President and CEO of Aquinas Companies, LLC, which has three main business lines: construction management, life science pre-venture technology development, and real estate development. In addition, he teaches MBA students as an Adjunct Professor at the Rice University's Jones Graduate School of Business and Stanford's Graduate School of Business where he serves as Lecturer. He is also the Chairman and Founder of the Fannon Innovation Studio.
Linbeck graduated from the University of Notre Dame with two bachelor degrees, one in Civil Engineering and one in the Program of Liberal Studies (Notre Dame's Great Books program). He then went on to graduate school at The University of Texas at Austin, earning a Master's Degree in Structural Engineering.
Later, he received an MBA from Stanford's Graduate School of Business. He was named Ford Scholar (Valedictorian) and was selected by his classmates for the Arbuckle Award. Linbeck was the only student in Stanford history to win both of these prestigious awards.
Early in his career, he was co-founder of the Jafy Corporation, a software development firm. He also worked for Nishimatsu Kensetsu Kaisha in Tokyo and Osaka.
At Aquinas Companies, a privately-owned family business, one aspect of his position is providing executive management for the Modern Art Museum of Fort Worth, the Winspear Opera House in the Arts District of downtown Dallas as well as the Bass Performance Hall in downtown Fort Worth.
The company traces its origins to the 1938 founding of the Leo Linbeck Construction Company, a general contractor based in Houston. After Linbeck joined the leadership team at the Aquinas Companies, LLC its annual revenues grew from $40 million to more than $500 million.
His success in business is matched by his commitment to the community, especially in the realm of entrepreneurship and education. Linbeck chairs and helped create the Rice Education Entrepreneurship Program, a business school-based program for developing school leaders.
Additionally, he is extensively involved with PreK-12 education reform, especially the expansion of high-performing charter schools serving low-income communities such as the Knowledge is Power Program (KIPP). Most recently, he co-founded Families Empowered, a non-profit that assists families in their efforts to find the best school for their children.