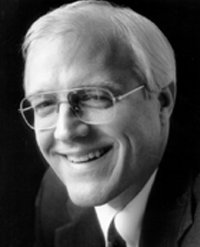 Lawrence G. Griffis
M.S., University of Texas at Austin, 1972
B.S., University of Texas at Austin, 1970
Larry Griffis is a nationally award-winning structural engineer with over 40 years of experience contributing structural design to more than 80 major buildings throughout the U.S. and internationally. In 2003, he was elected to the National Academy of Engineering for contributions to the structural design and wind engineering of composite buildings and open, covered, and retractable-roof sports arenas.
His expertise involves the design of long-span roof structures, high-rise buildings, composite steel and concrete systems, and analysis of large buildings under wind and seismic forces.
As one of the premier specialists in wind engineering, Griffis has authored/contributed to the U.S. wind standard building codes. He is also a pioneer in the design of retractable roof stadiums and ballparks. Many projects under his direction have received numerous awards, including the Eminent Conceptor Award for the top engineering accomplishment in Texas.
Griffis is honored with many distinguished professional awards including the coveted Kimbrough Award, the highest award presented for design innovation in structural steel, presented by the American Institute of Steel Construction. He was named a Fellow to the American Concrete Institute, and a Fellow to the Structural Engineering Institute.
He is inspired by Gustave Eiffel who financed, designed, and constructed the Eiffel Tower, exceeding the height and grandeur of anything yet built at the time.