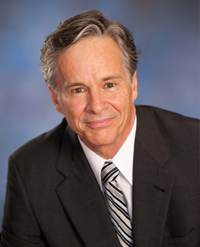 John P. Connolly
Ph.D., University of Texas at Austin, 1980
M.S., Manhattan College, 1975
B.S., Manhattan College, 1973
A National Academy of Engineering member, John Connolly has developed integrated water-quality models used for remediation and management planning for large, contaminated water bodies. He has worked as lead technical consultant on some of the largest and most complex contaminated sediment sites in the U.S., including the Hudson River, Grasse River, and Fox River Superfund sites. His expertise is widely recognized and sought after and he is considered one of the preeminent engineers in the nation.
While earning his Ph.D. at UT Austin, he was an environmental scientist for the USEPA for two years. Connolly graduated from the department in 1980 after completing a dissertation on modeling of contaminant fate and transport in surface waters that shaped his entire career.
From graduation until the mid-1990's, he was on the faculty at Manhattan College and collaborating with HydroQual, one of the early leaders in surface water quality modeling. He then formed his own firm, Quantitative Environmental Analysis (QEA), which grew into one of the most renowned environmental and consulting firms in the world before merging with Anchor to form Achor QEA. He is currently is Partner and Senior Technical Engineer at Anchor QEA where he determines effective remediation of surface waters.
Since the merge, Connolly has been responsible for business development and continues to provide technical leadership. He conducts source allocation studies, develops models of pollutant fate and bioaccumulation, designs field sampling programs and determines approaches to achieving compliance with water and sediment quality standards.
Connolly is also a member of the USEPA Science Advisory Board Environmental Engineering Committee and Board Certified by the American Academy of Environmental Engineers.
Recognized for his ability to communicate complex technical results to stakeholders, Connolly is frequently asked to make presentations at regulatory hearings, community meetings and at national and regional technical forums. He has testified before the U.S. Congress and the New York State Assembly on issues involved with sediment stability at contaminated sites.