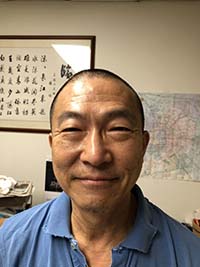 Ph.D., University of Texas, 1983
M.S., University of Texas, 1979
B.S., National Taiwan University, 1974
Dr. Chi-kao Hsu is a prominent engineer and entrepreneur within the Austin community. As the CEO and President of four different engineering companies, and the owner of a large portfolio of commercial and real estate properties, Dr. Hsu is a highly succesful investor.
Chi-kao enrolled at UT in 1976 as an unsupported graduate student with a BS degree in Agricultural Engineering from Taiwan. He went on to earn his MS in Civil Engineering and PhD in Civil Engineering from the University of Texas in 1979 and 1983 respectively. Since English was his second language, he carried around a tape recorder to each lesson and would type up the lectures and study all night.
When he finished his Ph.D., he taught at San Diego State University for 3 years. Eventually, he returned to Austin and started a consulting company specializing in pipeline suspension bridges and servicing other infrastructures. His firm, which is the largest one of two in the US that provides this capability, currently has 15 employees.
Chi-Kao thrived after graduation, not only as a structural engineer in design and construction but also as a brilliant entrepreneur and businessman. In the summer of 1991, he closed on a 30-unit apartment complex in East Austin which turned into a successful real estate portfolio. He now owns more than a dozen properties with 250,000 square feet of commercial and retail space.
Chi-Kao has supported and served the City of Austin and its schools in many ways. He served as Chairman of the Asian Chamber of Commerce in Texas, he is a member of the Longhorn Foundation, and when the Structures Area of our CE Department was short on faculty, he stepped in as an Adjunct Professor for four years and taught structures and computer programming classes.