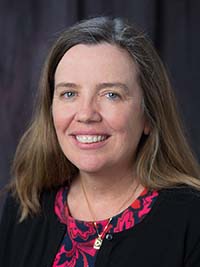 Ph.D., University of Texas, 2005
M.S., University of Florida, 1987
B.S., University of Florida, 1985
Beth Gross is a Senior Principal Geotechnical Engineer based in Tallahassee, Florida with more than 30 years of consulting experience focused on environmental site characterization and management, as well as siting, design, permitting, operations, construction, and closure of waste management facilities for municipal, industrial, and hazardous wastes, low-level radioactive waste, and remediation waste.
Beth received her BS in Civil Engineering from the University of Florida in 1985, her ME in Geotechnical Engineering from the University of Florida in 1987, and her PhD in Geotechnical Engineering from The University of Texas in 2005.
She is a registered civil engineer in 12 states and a member of the American Society of Engineers (ASCE). In June 2014, she accepted an invitation to join the Board of Governors for the ASCE Geo-Institute for a three-year term. Beth has been a member of the Geo-Institute's Geoenvironmental Engineering Committee since the early 1990s and was its chair between 2000 and 2005. She also is a member of the Institute's Technical Coordination Council, Awards Committee, and Continuing Education Committee and is an editor of the Institute's Geo-Strata magazine. In 2018, Beth was named President of the Geo-Institute.
Beth is a technical leader in the practice of geoenvironmental engineering. She is known internationally as an expert in the design, construction and performance of waste containment systems. She was instrumental in compiling and analyzing data to assess how well modern containment systems perform and to update technical guidance documents based on this information. She has been at the forefront of developing innovative containment systems, including using natural analogs to provide containment that will sustain for centuries and accommodate large variations in climatic conditions.