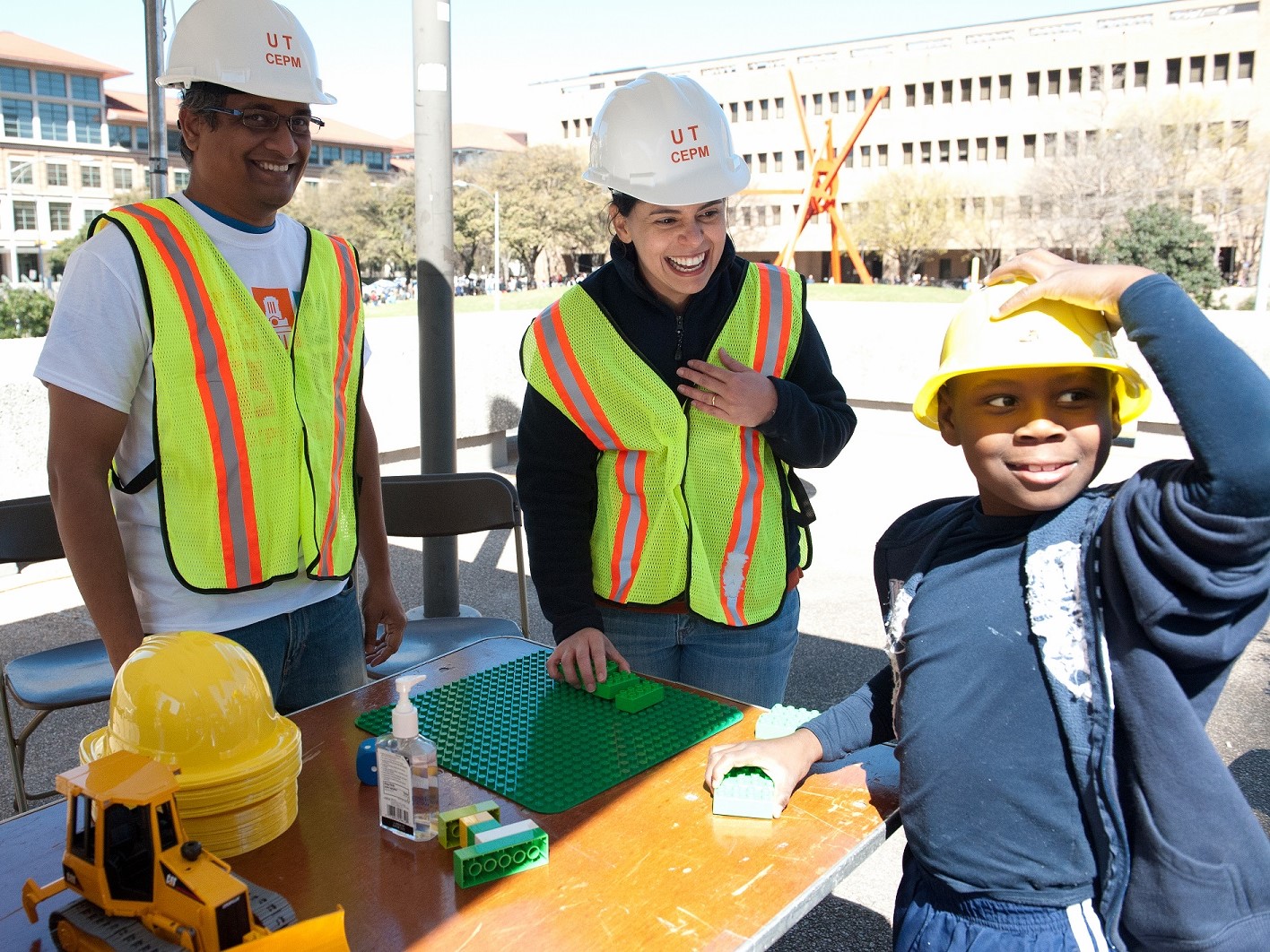 The Construction Engineering and Project Management (CEPM) graduate program integrates the technical skills gained through an engineering education with the competencies attained through the study of business management. The result is a graduate degree that equips leaders with the ability to change and improve the capital projects industry.
CEPM Students have the opportunity to work on a variety of concepts during their time here through coursework and the opportunity to directly interact with industry professionals in hands-on research such as:
Hone Building Information Modeling skills

Improve the reliability and throughput of projects within complex systems

Address coordination issues, create pre-planning strategies, and address regulatory barriers

Groundbreaking research on constructability and industry best practices

Create technology for intelligent and automated job sites, knowledge discovery and transfer

Quantify ways to improve mega-projects both domestically and on an international field

Examine social issues that affect systems of systems

Increase productivity through Advanced Work Packaging
The CEPM program is strengthened by the relationship between the faculty and associated research centers. Several faculty members in the CEPM program have received the Researcher of the Year Award from CII and added support from NSF, NIST, TxDOT, EPA and other industry leaders. This crossover from the classroom to research projects adds to our students' experiences as they take on a research project and work with industry practitioners.