Lance Manuel was selected by the Fulbright Foreign Scholarship Board for a Fulbright-Nehru Specialist Grant to work on a program to assist early-career researchers and faculty at a small rural engineering college located in a village in Southern India as they navigate academic advancement expectations. He has been undertaking this work over a few weeks in July and August of 2022.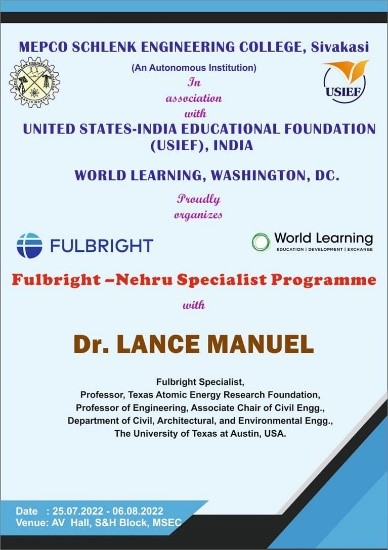 Lance is one of a few hundred U.S. citizens who share expertise with host institutions abroad through the Fulbright Specialist Program each year. The Fulbright Program is the flagship international educational exchange program sponsored by the U.S. government and is designed to build lasting connections between the people of the United State and the people of other countries. The Program is funded through an annual appropriation from the U.S. Congress to the Department of State.
Lance is assisting with a project at Mepco Schlenk Engineering College (MSEC), which is an autonomous engineering college located in rural Virudhunagar, which is in the southern Indian state of Tamil Nadu. The nearest town to MSEC is Sivakasi, which is best known for its firecracker, matchbox, and printing industries.
Lance has been working at MSEC under the auspices of the United States – India Education Foundation (USIEF) and the host institution, Mepco Schlenk Engineering College. USIEF was established in 1950 to promote mutual understanding between the people of the United States and India through the U.S. Government's Fulbright Program. USIEF administers the Fulbright-Nehru and other Fulbright fellowships for American and Indian students, faculty and professionals; and organizes programs around visiting U.S. Fulbright scholars and Indian Fulbright alumni.
MSEC, established in 1984, has about 270 teaching faculty and 3,300 students. The college offers both undergraduate and Master's programs in various fields of engineering.
The summer program that Lance is leading at MSEC has focused on enhancing the visibility of the college, while offering tips on getting published, developing competitive research proposals, and growing collaborative networks within and outside India. Lance worked most closely with the English department at MSEC to develop this program for all the engineering faculty at the college.
Lance, returning to his native India where he earned his BTech degree from IIT Bombay, is finding this a most rewarding experience and one that he feels fortunate to have been selected for. As well, MSEC is hoping to launch several new initiatives with faculty and programs at UT-Austin and elsewhere in the world, following discussions that have started this summer.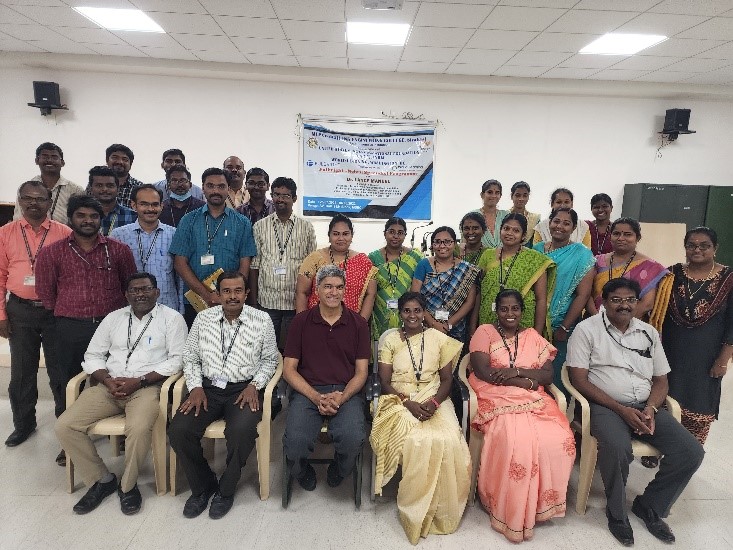 Faculty and scholar participants in the program at MSEC.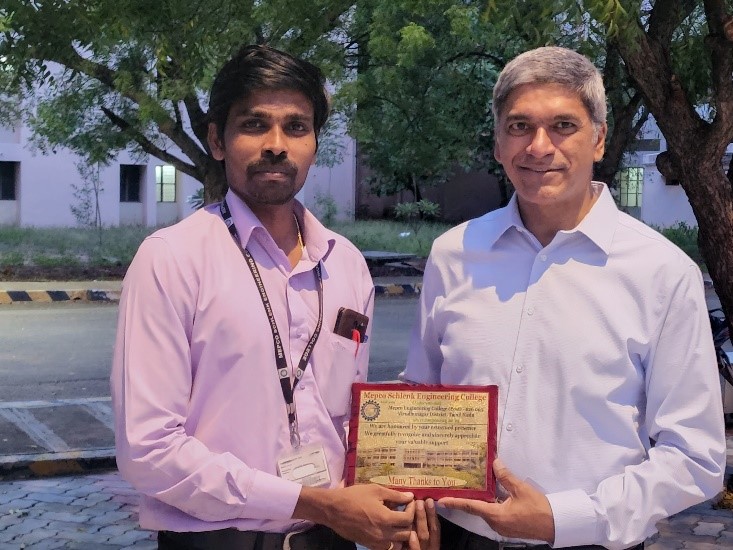 An early-career participant (left) with Lance Manuel (right).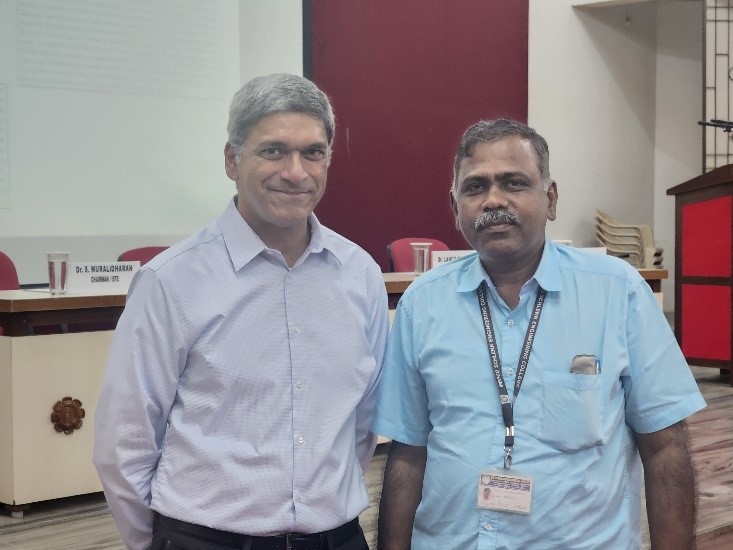 The MSEC Principal (right) with Lance Manuel (left).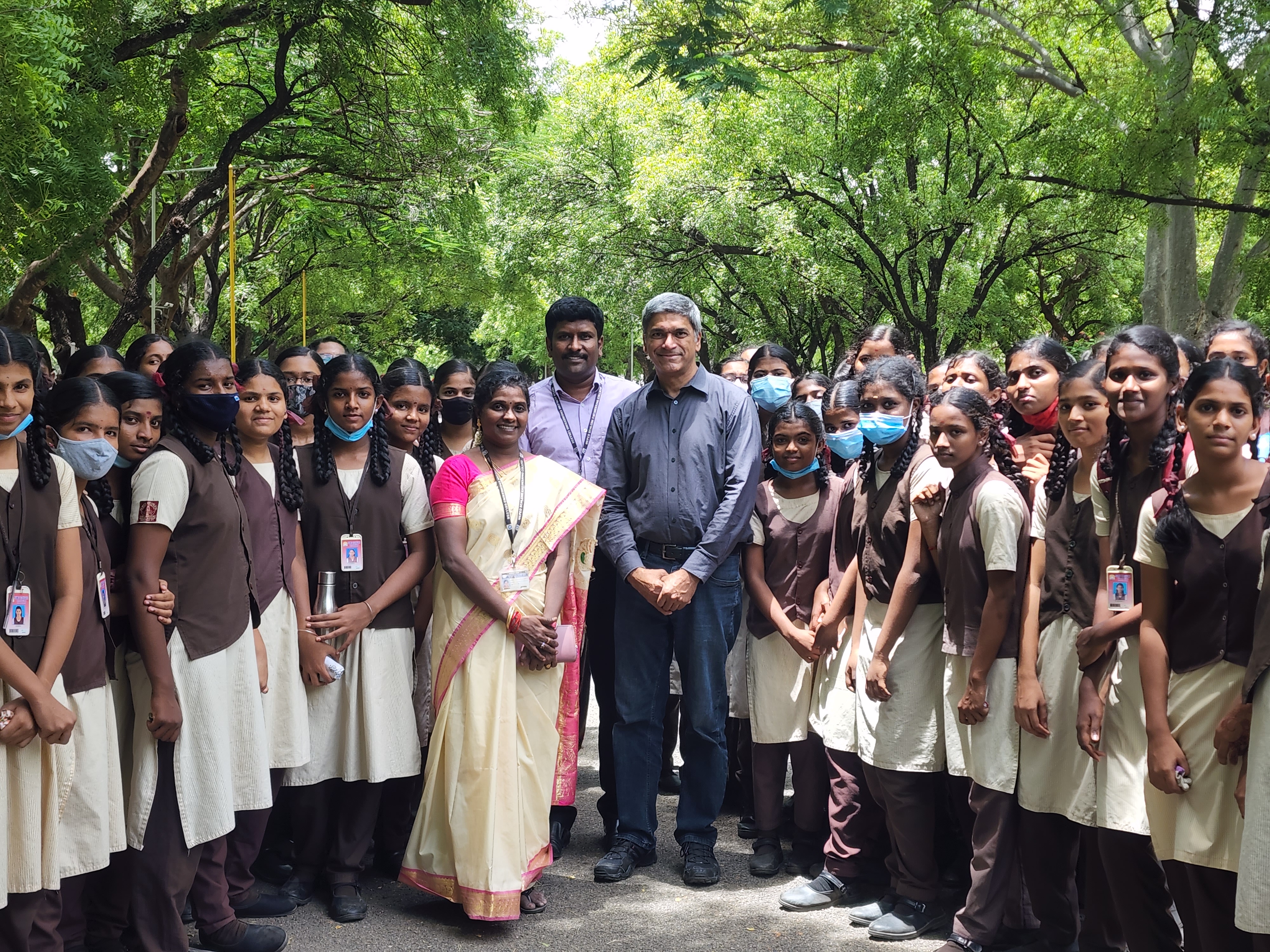 Lance with hosts, Dr. C. Gangalakshmi and Dr. L. Saranraj, along with local school students who visited the college.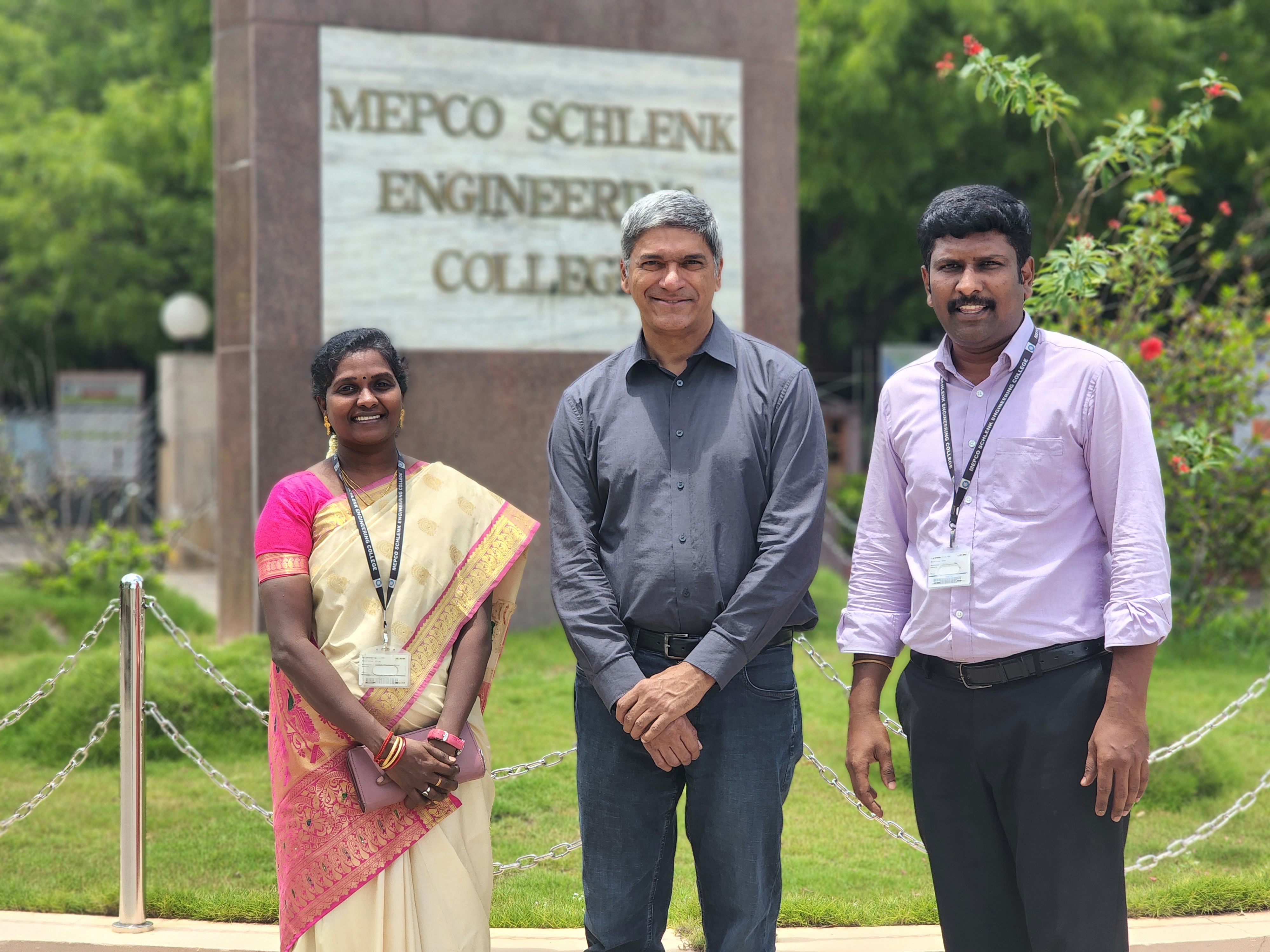 Dr. C. Gangalakshmi (left) and Dr. L.Saranraj (right), Mepco faculty who coordinated Lance's visit