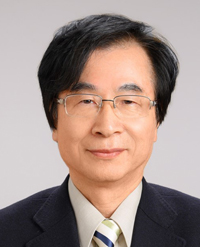 Kyuichi Maruyama
PhD, University of Texas at Austin, 1979
ME, University of Tokyo, 1974
BE, University of Tokyo, 1972
Kyuichi Maruyama has made tremendous contributions to Japan's civil engineering sector in the fields of design, construction and maintenance management of concrete structures. He is an expert on the seismic design of concrete structures and has conducted pioneering research into continuous fiber-reinforced concrete structures.
A professor emeritus at Nagaoka University of Technology, he taught for more than 35 years and also served as the university's Executive Director and Vice President.
Kyuichi fondly remembers his time at UT Austin from 1975-79 where he studied and researched with Dr. James Jirsa, a mentor who he feels made the greatest impact on his career.
After returning home to Japan, he was hired at the newly established Nagaoka University of Technology and helped design a new research building similar to UT's Ferguson Structural Engineering Lab.
Until his retirement, his 35 years of research activities have resulted in many contributions to government agencies, including the development of guidelines and field examination of actual structures for determining effective countermeasures.
Kyuichi has been an active member of both the Japan Concrete Institute (JCI) and the Japan Society of Civil Engineers (JSCE). He served as chairman of the JSCE code revision committee and after five years of revision, the new code was published in 2012. He considers this one of his greatest professional accomplishments.
Kyuichi also played a key role in the study of earthquake and tsunami damage due to the 2011 East Japan Earthquake and to the recovery work following the event.