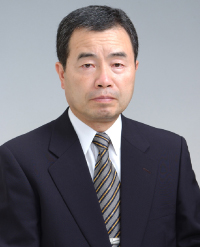 Satoshi Kashima
Ph.D., University of Texas at Austin, 1986
M.S., University of Texas at Austin, 1979
B.S., University of Texas at Austin, 1974
Satoshi Kashima came to UT Austin as a Fulbright Graduate Student from Japan from 1968 to 1973. Along with his supervisor, Dr. Jack Breen, he tested to destruction a highly realistic model of the first post-tensioned concrete segmental bridge built in the U.S., the the JFK Causeway Bridge in Corpus Christi. He is best known as the lead designer/engineer of the longest suspension bridge in the world, which was completed in Japan in 1988.
Following the completion of his doctoral degree, Kashima went on to work for the Honshu Shikoku Bridge Authority, a Japanese governmental corporation, from 1974 to 2002.
He has had widespread design and construction responsibilities for a wide range of longspan suspension, cable-stayed and truss bridges. His career has also been fundamentally devoted to planning, designing, constructing and operating the longest suspension bridge in the world, the 3911 m Akashi Kaikyo Bridge (also known as the Pearl Bridge), with a center span of 1991m. For reference, this clear span is 41% longer than the previous record holder and 56% longer than the Golden Gate Bridge.
Kashima served as Executive Director of the Honshu Shikoku Bridge Authority from 1999 to 2002, when he was named Executive Director of the Japan Bridge Engineering Center. In 1998, when the Akashi Kaikyo Bridge was completed, he was awarded the prestigious Emperor's Trophy for his contributions to its completion.
In 1999 he was the recipient of the Japan Society of Civil Engineers Award. In 2003, hewas named executive director of the Japan Bridge Engineering Center, whose main focus is to inspect and diagnose Japan's national road bridges. Since then he has been a member of the road bridges technical committee of the World Road Association and chaired the committee for four years.