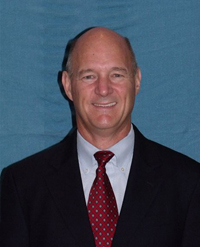 James W. Canning
B.S., University of Texas at Austin, 1979
Jimmy Canning, a native of Lockhart, Texas, joined ExxonMobil as a reservoir engineer after graduation. He quickly established himself as an effective leader in the oil and gas industry and served the company for nearly 40 years. The bulk of his career has focused on the upstream, with assignments covering engineering, operations, planning, acquisitions, quality, project management, external interfaces, and socioeconomics.
His initial technical and managerial assignments for ExxonMobil were in West Texas, where he was involved in various projects such as the Means San Andres Unit CO2 project, the Loudon Surfactant/Polymer pilot project, and major property acquisitions in West Texas, the Rocky Mountains, and California. He also served as an advisor for the quality and continuous improvement process that the company implemented in 1990.
Canning gained significant international experience working on projects abroad as he was responsible for two major steamflood and horizontal drilling projects in Germany, and was the technical manager for ExxonMobil's interest in Girassol, the first deepwater FPSO project offshore Angola. He served as General Manager for Development in Nigeria, where he was responsible for Erha, ExxonMobil's first deepwater FPSO project offshore in that country. He has worked and lived in Angola, France, Germany, Iraq, Nigeria, Papua New Guinea, and Russia.
He is a masterful creator of teamwork, focus and organizational drive across various engineering and scientific disciplines. His most recent assignment involved progressing the future phases of development on Russia's Sakhalin Island. This included concept screening and selection, facilities design, schedule and cost estimates, economic analyses, government and coventurer interaction and project funding and approvals.
Throughout his bustling career, Canning has been extensively involved with volunteer work. He served on the ExxonMobil recruiting team for over 25 years (two years as team captain) and has dedicated a significant amount of time and business acumen to various activities within the Cockrell School of Engineering. He served on the CAEE External Advisory Committee for four years (one year as Chair), acted as an engineering mentor, and has given numerous guest lectures and presentations to classes and student organizations at UT. He is a Life Member of the Friends of Alec, and he and his wife, Kim, have established an engineering excellence endowment at UT and named a classroom in Ernest Cockrell Jr. Hall.