News & Features
Lance Manuel - New JOMAE Editor-in-Chief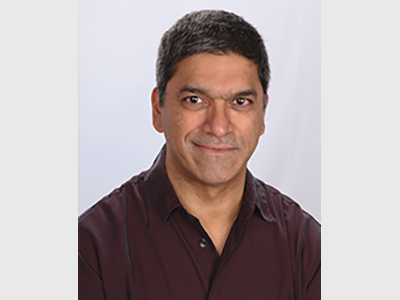 Dec. 13, 2018
Professor Lance Manuel was elected to serve as the new Editor-in-Chief of the American Society of Mechanical Engineers (ASME) Journal of Offshore Mechanics and Arctic Engineering (JOMAE).
The journal, established in 1987, is an international resource for original peer-reviewed research that advances the state of knowledge on all aspects of analysis, design, and technology development in ocean, offshore, arctic, and related fields. The journal also documents significant developments in related fields and major accomplishments of renowned scientists.
Previously, Manuel served as Associate Editor of JOMAE for several years and has been an author of numerous articles in the offshore and ocean engineering. He has also been involved in ASME ocean, offshore and arctic engineering activities and committees for many years. A past ASME Conference Paper awardee, Manuel was also elected an ASME Fellow in 2012.
Manuel's studies focus on assessing the structural performance of land-based and offshore wind turbines, wave energy devices, deepwater floating offshore platforms, pipelines and risers in the ocean. His work, with an emphasis on uncertainty quantification, is directed at understanding the extreme response of these systems in a complex marine environment that must consider hurricanes, winter storms and other unusual wind, wave and current loading patterns.
His research has been funded by the U.S. Department of Energy, National Science Foundation, Sandia National Laboratories, and the National Renewable Energy Laboratory.