News & Features
2015 Outstanding Young Alumnus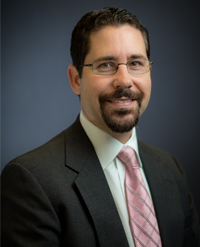 Established in 2003, the Outstanding Young Alumnus/Alumna award recognizes a graduate of the Civil, Architectural and Environmental Engineering department under the age of 40 who has distinguished himself or herself with outstanding service and contributions to the engineering profession and community.
Gregory A. Kolenovksy (BSCE 1998) is Vice President of Trigon Associates, LLC, an engineering consulting firm based in New Orleans that he co-founded in 2009. As one of the owners, he is involved with many aspects of the business but primarily oversees project delivery and business development activities. Most of his professional experience has revolved around municipal infrastructure such as water, wastewater, drainage and roads. Outside of the US, he has also worked on projects in the Middle East and Haiti.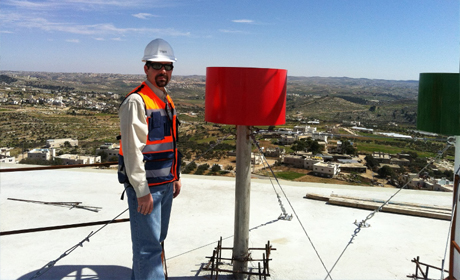 Kolenovsky is a licensed PE in eight states and is certified by the Project Management Institute as both a Project Management Professional and a Program Management Professional, having been one of the first few hundred certified PgMPs in the world.
His expertise includes system analysis, troubleshooting and computer modeling of hydrologic and water resource systems, water distribution and wastewater collection systems, as well as engineering and design of various public infrastructure projects, including pumping systems; collection/distribution systems and treatment plants; streets and roadways; and municipal buildings and facilities.
He has worked on multiple master planning efforts for both wastewater systems and potable water systems and is also experienced with emergency management efforts, particularly disaster recovery and hazard mitigation projects related to infrastructure.
Kolenovsky is active in many professional organizations and has received numerous awards for community service activities. He enjoys teaching children about engineering - he provides presentations and hands-on demonstrations at schools and frequently mentors civil and environmental engineering students.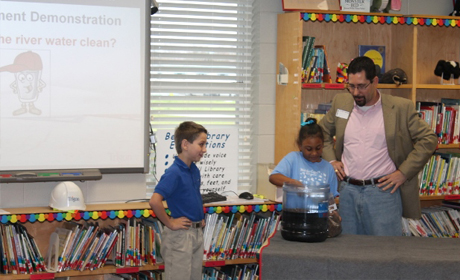 He has served on the department's External Advisory Committee since the Fall of 2013 and established the Kolenovsky Family Endowed Legacy Fund for Engineering Excellence in Civil, Architectural and Environmental Engineering.
For more information about this award or to read about past recipients, please visit our Outstanding Young Alumni page.
Questions? Please contact Alumni Coordinator Laura Klopfenstein via email or at (512) 471-1279.