News & Features
Academy of Distinguished Alumni - Class of 2015
Oct. 16, 2015
Nine alumni from the Department of Civil, Architectural and Environmental Engineering at UT Austin were inducted into the Academy of Distinguished Alumni on October 26, 2015.
The 2015 honorees are recognized for expertise in their fields, research and education advancements and strong leadership qualities.
The department established the Academy of Distinguished Alumni to acknowledge the professional achievements and contributions of its graduates. Twenty-seven charter members were inducted into the academy in 2003, and 93 additional members have been selected since.
The 2015 new members are: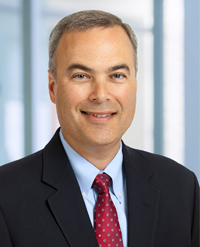 Stacy J. Bartoletti M.S. 1993
Stacy J. Bartoletti joined Degenkolb Engineers in 1993 and is a seasoned strategist with a proven record for strengthening customer relationships and streamlining operations. As CEO, he is responsible for overseeing the firm's operations, business development and marketing efforts. As Chairman, he leads the Degenkolb Board of Directors in setting the strategic direction for the firm and growing shareholder value. He is a technical leader in the firm, providing expert guidance and mentoring to engineers.
Stacy is active in organizations and community programs including the American Council of Engineering Companies (ACEC), the Council of American Structural Engineers (CASE), the Washington Seismic Safety Committee, and the United States Resiliency Council (USRC). He is a leader in Washington's policy initiatives to improve seismic safety of critical lifelines. Stacy has testified before Congress on seismic safety and has actively participated in the development of the CREW Cascadia Subduction Zone Earthquake Scenario as well as the EERI Seattle Fault Scenario.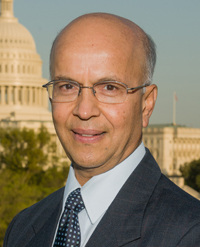 Rajendra P. Bhattarai M.S. 1980
After completing his degree, Rajendra Bhattarai embarked on a career of planning and implementing municipal and wastewater infrastructure, and has become an international leader in improving water quality and environmental protection. He currently manages Austin Water Utility's Environmental and Regulatory Services Division.
In addition to overseeing research projects, TMDL and water quality management, assisting treatment plants with operational issues and troubleshooting, tracking environmental regulations and legislation, and ensuring regulatory compliance, he and his team are liasions to regulatory agencies, environmental, professional and research organizations, and also manage the activities of the Center for Environmental Research, a consortium of the City of Austin, UT Austin, and Texas A&M University. Raj is a frequent guest lecturer for several courses at UT Austin in environmental engineering and the LBJ School of Public Affairs. He was recently selected by the International Water Association to organize a conference on Global Challenges: Sustainable Water Treatment and Resource Recovery.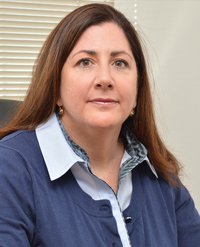 Erin J. Flanigan M.S. 1994
For the past eight years, Erin Flanigan has been a Principal at Cambridge Systematics where she leads research and analysis work in the areas of transportation operations and intelligent transportation systems, specifically concentrating on key federal transportation programs. She has worked closely with State departments of transportation (DOT), the Federal Highway Administration (FHWA), National Academy of Sciences (NAS), Transportation Research Board (TRB), the American Association of State Highway and Transportation Officials (AASHTO), and National Highway Institute (NHI) on various technical, research, and planning efforts. She is also a member of the TRB Emerging Technology Law Committee (AL040).
During this past year, Erin led a workshop series in advancing transportation systems operations and management in over 20 states. In this role, she facilitated self-assessment workshops with upper management of State Departments of Transportation that led to the development of Implementation Plans. She also served as Chair of the CAEE External Advisory Committee and is a founder of the CAEE Transportation Engineering Endowed Excellence Fund.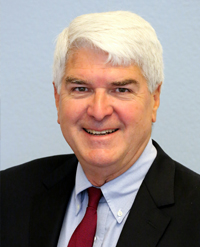 David T. Ford B.S. 1973, M.S. 1975, Ph.D. 1978

David Ford is owner and president of David Ford Consulting Engineers, a water resources engineering firm in Sacramento, CA. His more than 35 years of experience includes working as a senior engineer at the US Army Corps of Engineers Hydrologic Engineering Center (HEC), an adjunct professor at the University of California, Davis, and a lecturer at California State University, Sacramento.
David is an award winning and internationally recognized expert in water resources engineering, planning, and management. He has served as a consultant to the US Army Corps of Engineers (USACE), National Weather Service (NWS), governmental agencies in California, Texas, and other states in the US, India, Portugal, Indonesia, Romania, and for the United Nations, the World Bank, the US Agency for International Development (USAID), and to engineering firms worldwide. David's technical specialties include watershed engineering analysis, river hydraulics analysis, reservoir system analysis, project benefit/risk analysis, real-time forecasting, flood warning systems, decision support systems, training, and software development to support water resources engineering analyses.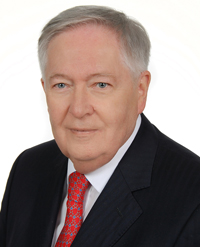 Marek J. Gromiec M.S. 1970
Poland native Marek Gromiec is an environmental engineer with 49 years of experience in water quality modeling integrated with geographic information systems. After earning a degree at UT Austin, he joined the Institute of Meteorology and Water Management at Warsaw, where he served as Chief Engineer, Head of the Department of Water Management, and Plenipotentiary of Director General for Special Projects, until his retirement in 2009. He was assigned large-scale water projects related to planning of water pollution control in river basins, and directed the preparation of the National Program on Urban Wastewater Treatment Plants, leading to the construction and modernization of 1,300 plants and the erection of about 37,500 miles of large sewer systems with a total estimated investment of $21B.
Marek is currently serving as Chairman of Experts on Water Management for Commission on Environment of the Polish Senate and as Permanent Advisor for Commission of Environment, Natural Resources and Forestry at the Polish Parliament.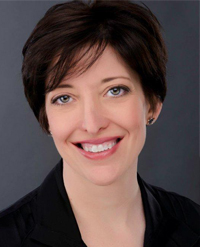 Julia Harrod M.S. 1994
Julia Harrod is the President and CEO of MWM DesignGroup, a multi-disciplinary firm providing civil engineering, architecture, land surveying, landscape design, and permitting services throughout Texas. Starting out as a civil engineering technician, she now serves as Project Principal and Chief Quality Control reviewer for the firm's engineering and landscape architectural projects, and holds primary responsibility for the firm's strategic initiatives and financial operations.

Among her accomplishments, she was awarded the Distinguished Engineer of the Foundation by the Texas Engineering Foundation, NSPE' s Professional Engineers in Private Practice Merit Award and TSPE's "Engineer of the Year". Julia is passionate about her chosen career, devoting significant effort to promoting the engineering profession and education in math and science. She has served as the President of the Texas Society of Professional Engineers and the Austin Branch of the American Society of Civil Engineers, and currently serves as NSPE Treasurer, Chair of the CAEE External Advisory Committee, and First Lego League Team Coach.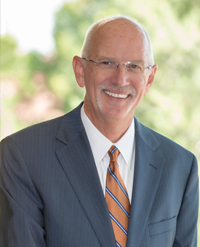 Joseph R. Rapier B.S. 1981
A proud graduate of UT Austin, Joseph Rapier is President, Chief Executive Officer of Parkhill, Smith & Cooper, a full-service design firm that provides engineering and architectural design primarily in the public sector or with public entities, such as municipal infrastructure, education, healthcare and transportation.
Under Joe's leadership, the firm has embarked on strategic initiatives that include the PSC Leadership Academy for the development of emerging professionals, improvement of local office environments, and reorganization of the firm into market focused sectors. He leads the 25 person partnership, Corporate Division, Human Resources, and Marketing teams at PSC, and is a champion of the personal and professional development of PSC employees, their families and communities served by the firm. He has also served his community through leadership roles in the Lubbock Chamber of Commerce, City Boards, Reese Redevelopment Authority, Carillon Retirement Community Foundation, St. Elizabeth's Catholic Church, and by helping to develop leaders through BSA Troop 157.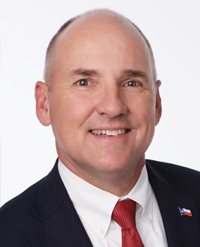 William B. Ratliff B.S. 1983
Bennett Ratliff currently serves as President of The Ratliff Group, LLC, the firm he founded in 2002 specializing in construction management for the private sector. Since graduation from UT Austin, he has been involved in major water supply projects across Texas, served as a City Engineer for several small cities in North Texas, and founded his firm to concentrate on the management of commercial construction projects in the Southwest United States.
In his community, Bennett's service for nine years as a Trustee on the Coppell School Board and in the Texas House during the 83rd Legislative session were rewarded by nominations in both 2013 and 2014 for the Dallas Morning News Texan of the Year in Education. He was also named to the "Legislator Hall of Fame" by the Texas PTA, Legislative "Champion" by the Texas Retired Teachers' Association, and awarded an Honorary Life Membership in the Texas PTA for distinguished service to children. Bennett has been a mentor and sponsor of the Coppell High School Engineering Academy and Solar Car Team since its inception while he was on the School Board.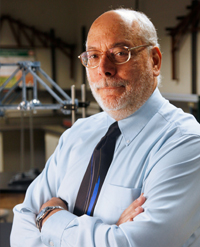 José Holguín-Veras Ph.D. 1986
The research of José Holguín-Veras emphasizes the integration of state-of-the-art economic princples into transportation modeling, so that a complete picture can be developed on the broader impacts of transportation activity on the economy and environment. At Rensselaer Polytechnic Institute, he is the William H. Hart Professor; Director of the Center for Infrastructure, Transportation, and the Environment; and Director of the Volvo Research and Educational Foundations Center of Excellence for Sustainable Urban Freight Systems. José has led more than 55 projects with the National Science Foundation, National Cooperative Freight Research Program, USDOT, and others funding more than $14M.
His work has received numerous awards, including the 2013 White House Champion of Change Award for his contributions to freight transportation and disaster response research. His research group has conducted detailed analyses of the most prominent disasters of recent times, including: Hurricane Katrina, the Port-au-Prince earthquake, the tornadoes in Joplin and Alabama, Hurricane Irene, and the Tohoku disasters in Japan.
Questions? Please contact Alumni Coordinator Laura Klopfenstein.