Academy of Distinguished Alumni
Alumni Image #1:

Image Caption Title #1:

Upper Zakum - United Arab Emirates

Image Caption #1:

Tom served as ExxonMobil's Global Reservoir Engineering Manager at the time that the 'island' develop concept was devised. This concept greatly reduced the environmental footprint of the development, while leveraging technological advancements in extended reach, directional drilling.

Alumni Image #2:

Image Caption Title #2:

Tapis Platform, Malaysia

Image Caption #2:

Tom served as Deputy Production Manager of our Malaysian business from 2008 – 2010.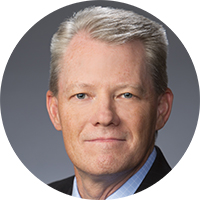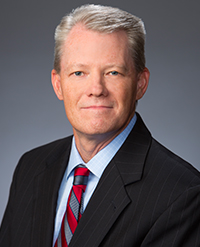 Thomas W. Schuessler, Jr.
B.S., University of Texas at Austin, 1991
Tom Schuessler has demonstrated exceptional technical, managerial and leadership qualities throughout his distinguished career with ExxonMobil. He has excelled in a number of challenging, supervisory, and managerial roles within the company, and has held key positions throughout the world. A strong presence in the oil and gas industry, he is the current President of ExxonMobil's Upstream Research Company, charged with managing the material inputs needed for production and directing the work of 650+ brilliant researchers.
Tom earned a bachelor's degree in Civil Engineering from The University of Texas at Austin which gave him the tools to launch his professional career. After graduation, Tom joined Exxon Company, U.S.A in 1991 as a project manager in Midland, Texas. He quickly rose through the ranks and oversaw the application of new technologies in the Gulf of Mexico and western Canada, including the Cold Lake expansions. He was later responsible for the company's production operations in the South China Sea off the coast of Peninsular Malaysia.
His international role culminated in serving as Managing Director of ExxonMobil's fully integrated business in Norway, an enterprise where the company has a fascinating 125-year history producing and marketing energy products.
After relocating back to the U.S. in 2012, Tom led the ExxonMobil Production Company's global engineering organization comprised of over 2,000 engineers located all over the world. Still, he finds time to dedicate his talents and insights to UT. He serves on the UT Energy Institute's Advisory Board and has served on the department's External Advisory Committee. He also gives guest lectures and technical presentations and has funded the new room that houses the UT ASCE Student Chapter's headquarters on the 2nd Floor of ECJ.
A proud and devoted graduate with stellar leadership qualities, Tom is an energy industry leader. He manages complex, multifaceted projects, invests in people and their skills, and cares about giving back to the community.