Academy of Distinguished Alumni
Alumni Image #1:

Image Caption Title #1:

Crystal Bridges Museum of American Art - Bentonville, AR

Image Caption #1:

David's passion is fulfilling Linbeck's commitment to innovation, leading initiatives in the areas of lean construction, Linbeck's "war on waste," and the application of technologies to increase efficiencies and improve safety in the construction industry.

Alumni Image #2:

Image Caption Title #2:

Tobin Center for the Performing Arts - San Antonio, TX

Image Caption #2:

Projects completed under David's leadership include several Associated General Contractors of America (AGC)Build America Award winners including the Tobin Center for Performing Arts (2015),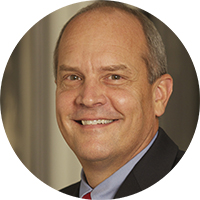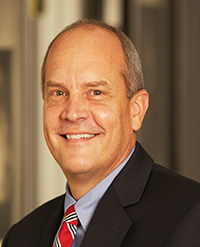 David Stueckler
B.S., University of Texas at Austin, 1982
David Stueckler is a Midland, Texas native, who received his bachelor's degree in Architectural Engineering from UT. He started with Linbeck, a Texas-based, technology-driven building construction firm, immediately after graduation with very little construction experience and no connections in the industry. David has served Linbeck for over 35 years as a builder, project manager, corporate executive, and industry leader. He is now the President and CEO of the Houston-based company.
David has been involved in some of the most iconic buildings constructed in the U.S. All the while he has stayed true to his passion of fulfilling his company's commitment to innovation and lean construction. He has enabled investment in applied technologies, including spatial coordination through Building Information Modeling (BIM), laser scanning, digital document management, total robotic stations, extensive drone usage, 360-degree photography, and early stages of 3-D printing. He is currently focused on automation in construction, primarily in using robotics to execute the mundane and most dangerous tasks.
He is also deeply committed to workplace safety and has helped Linbeck attain one of the best workplace safety records in the building industry through the visionary program, Behavior-Based Safety. He has also formalized and expanded the company's volunteerism through a community service initiative program.
David serves in the leading professional organization for the construction industry, the Associated General Contractors of America (AGC). He is the current chair of the AGC Building Division and a member of the AGC Board of Directors. He has served as chair of the AGC Lean Construction Forum and has also served on our CAEE department's External Advisory Committee.
David Stueckler is recognized for his ambition, intellect, and accomplishments in the construction industry as well as his integrity and humility. He is a visionary and an effective leader who is also an enthusiastic mentor.