Academy of Distinguished Alumni
Alumni Image #1:

Image Caption Title #1:

Arthur Ravenel Jr. Bridge, South Carolina

Image Caption #1:

The Arthur Ravenel Jr. Bridge is a cable-stayed bridge over Cooper River in South Carolina, USA, connecting downtown Charleston to Mount Pleasant.

Alumni Image #2:

Image Caption Title #2:

Tuxpan Port Terminal, Mexico City, Mexico

Image Caption #2:

William has led design studies on port projects throughout the world including Mexico's first automated container terminal in Tuxpan.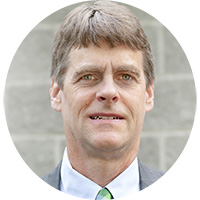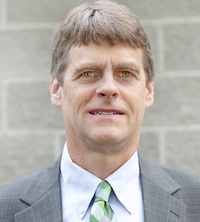 William M. Camp, III
M.S., University of Texas at Austin, 1988
BS., University of Virginia, 1986
William M. Camp, III, was born in Franklin, Virginia in 1964. He is the youngest of four children and the only boy. Home was a horse and crop farm in rural Tidewater Virginia. He is the chief technical lead and senior engineer on many large, critical structures in the Southeastern United States such as port facilities, nuclear sites, bridges, and power plants. He is also a prominent leader in deep foundation design and testing in the region and has been instrumental in growing his firm's site testing capabilities.

Billy came to UT after earning a bachelor's in civil engineering as part of a small graduating class from the University of Virginia. Dr. Ken Stokoe was his thesis supervisor on U.S. Army Corps of Engineers' sponsored research that focused on monitoring vibrations due to tunneling in rock.
During his final semester at UT, Dr. Dave Daniel referred him to a colleague at S&ME and he accepted a position in their Charleston, South Carolina office. And he's been an invaluable member of the firm ever since!
Billy developed and advanced several of S&ME's geotechnical testing methods such as dynamic pile testing, cone penetration testing, and seismic testing. His leadership in introducing new testing methods led to the growth of one of the largest in-situ testing fleets in the eastern U.S.
He is very proud of the impact he has made on the engineering practice in the Charleston area, which is a relatively small metropolitan area with major geotechnical challenges due to very soft ground, a unique bearing stratum, and a high seismic hazard.
Billy shares his knowledge with others and has helped advance geotechnical engineering practice through presentations and publications, in addition to his consulting work. He has also served on the ASCE Geo-Institute's Board of Governors and served as the institute's president in 2013-2014. He currently resides on the Geo-Institute's Deep Foundations Committee and the Standards Committee on the Seismic Design of Piers and Wharves.
Billy Camp has made major contributions to deep foundation design and testing within his firm to the benefit of the geotechnical engineering profession worldwide. He is proficient in emerging trends and technologies, and deeply committed to safety and reliability.