Academy of Distinguished Alumni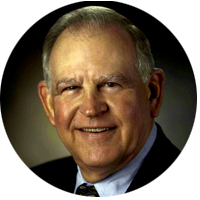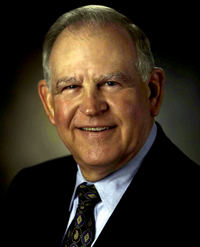 William J. Harper
B.S., University of Texas at Austin, 1960
M.S., Texas A&M University, 1964
Bill Harper has distinguished himself in his technical field as well as by serving his community and profession. His career began while he was earning his B.S. from University of Texas at Austin and his M.S. from Texas A&M University, as he was employed by the Texas Highway Department (now TxDOT) as an Engineering Assistant. Following his graduate education, he was an Assistant Research Engineer at the Texas Transportation Institute (TTI) and an Instructor at Texas A&M for two years.
In 1967, he joined Southwestern Laboratories, a geotechnical consulting and materials engineering firm, as a geotechnical engineer and succeeded to President and CEO. Harper formed HBC Engineering in 1994 with ten employees in three offices and grew the company to more than 250 before merging with Terracon Consultants in 1998, where he served as Vice President until retirement.
With over 40 years of experience as a geotechnical and materials engineer, he has managed numerous major projects such as the construction of Minute Maid Park, Hardy Toll Road, Jesse Jones Bridge and numerous high rise buildings in Houston, including the Williams Tower (formerly Transco Tower). He has also been author or co-author of at least five significant technical publications and served on the NICET engineering examination writing committee for many years.
Harper has been active in his profession by serving as President of the Texas Society of Professional Engineers (TSPE) and was named the TSPE Engineer of the Year in 1991. He has also been the President of the Texas Council of Engineering Laboratories and the American Council of Independent Laboratories. He continues to serve as a trustee for the Texas Engineering Foundation and for the National Society of Professional Engineers Education Foundation and is a Board Member/Officer in many community organizations including Boy Scouts of America and United Way.