Academy of Distinguished Alumni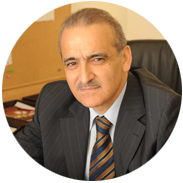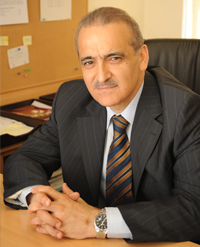 Bilal S. Hamad
Ph.D., University of Texas at Austin, 1990
M.S., University of Texas at Austin, 1979
B.E., American University of Beirut, 1976
Bilal Hamad is serving as the Mayor of Beirut for a six-year term which started in mid-2010. He is also a Professor in the Department of Civil and Environmental Engineering at the American University of Beirut (AUB), Lebanon. His research interests include the design and behavior of reinforced concrete structures, bond and development of reinforcement, repair and strengthening of reinforced concrete structures, and concrete technology.
Professor James Jirsa was Hamad's advisor while at UT Austin. After returning back to Lebanon, his academic career began at AUB, his undergraduate alma mater. He was promoted to full professor in 2001 and served as Chair for a three-year term.
Although busy in his teaching career, he established a consulting office named CODE Consultants and Designers. He has designed several commercial, educational, recreational, religious, and residential projects in Lebanon, Jordan, Nigeria, Saudi Arabia, and other Arab Gulf states.
He is also an expert on strengthening existing structures and old cultural buildings, and assessing and repair of war, fire and earthquake damaged reinforced concrete structures. Hamad has authored a number of noted papers published in the ACI and ASCE journals. He received the ACI Structural Research Award in 1995.
For many years, Hamad has played a significant role in Lebanon to promote concrete quality and to enforce international standards and specifications and general safety rules in the design and construction of reinforced concrete structures. As Mayor of Beirut, his engineering background provides him with a scientific, rational approach to problem solving, which he feels he can rely on to achieve his mayoral goals. He is hoping to improve and modernize infrastructure while preserving the environment.