Academy of Distinguished Alumni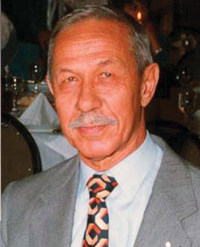 Ugur Ersoy
Ph.D., University of Texas at Austin, 1965
M.S., University of Texas at Austin, 1956
B.S., Robert College of Istanbul, 1955
Ugur Ersoy received his Bachelor's Degree in Civil Engineering from Robert College in Istanbul in 1955. After receiving his Master's and Ph.D. at the University of Texas at Austin, he worked for two years at the design office of Raymond C. Reese and Associates in Toledo, Ohio.
He joined Middle East Technical University (METU) in Ankara in 1959 where he founded the first structural research laboratory and initiated experimental research in structural engineering in Turkey. He has served as Assistant President, Dean and Department Chair at METU. During these years, he has taught almost 5,000 Civil Engineering graduates.
Over the past fifty years, Dr. Ersoy has been involved in experimental research on the behavior of reinforced and precast concrete structures, concentrating on seismic behavior and rehabilitation. He and his team have developed techniques for repair and strengthening of seismically deficient buildings by using concrete infilled frames. The outcome of these research projects have been used in the rehabilitation of hundreds of earthquake-damaged buildings in Turkey.
In addition, he has published over 150 books on reinforced concrete and structural mechanics as well as six short story books; two of which were best sellers. He received the Wason Research Medal from the American Concrete Institute and the Science Award from Parlar Foundation.
Dr. Ersoy has contributed to the progress of the structural and seismic engineering practice and education in Turkey and to the development of Turkish and European Reinforced Concrete and Seismic Design Codes.
Inducted October 21, 2005