Academy of Distinguished Alumni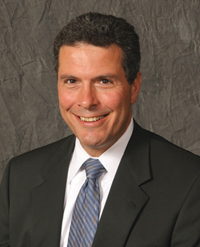 Rudolph Bonaparte
B.S., University of Texas at Austin, 1977
M.S., University of California at Berkeley, 1978
Ph.D., University of California at Berkeley, 1981
Rudy Bonaparte received his B.S. in civil engineering from the University of Texas at Austin, where he was named the Outstanding Graduate of the College of Engineering for the class of 1977.
For the past 20 years, he has been at Geosyntec Consultants, Inc. where he has served as President and CEO for more than a decade. Geosyntec is an employee-owned consulting and engineering firm with offices throughout the United States and in Canada, Malaysia, and the United Kingdom. Under Dr. Bonaparte's leadership, the firm has grown to more than 600 personnel practicing in the environmental, geotechnical, water resources, and structural engineering disciplines and related scientific fields.
Dr. Bonaparte has focused his professional engineering practice in the areas of contaminated soil, sediment, and groundwater remediation; solid, hazardous, and low-level radioactive waste disposal facility design and permitting; and geoenvironmental and geotechnical engineering. He is the author or co-author of more than 50 technical papers, several book chapters, and six major reports published by the U.S. Environmental Protection Agency, Federal Highway Administration, and U.S. Navy on topics related to geoenvironmental and geotechnical engineering.
In 2007, Dr. Bonaparte was elected to the National Academy of Engineering. He is also the recipient of the J. James Croes Medal from the American Society of Civil Engineers and the Engineer of the Year Award from the Georgia Alliance of Professional Engineering Societies in recognition of advancements he has made to the practice of geoenvironmental engineering. In the workplace, Dr. Bonaparte acts as a mentor, challenging and encouraging young engineers and scientists to develop their skills and provide exceptional service to their clients.
Inducted October 13, 2006