Academy of Distinguished Alumni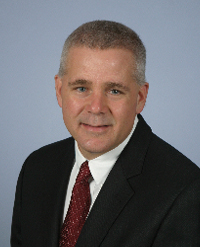 Craig H. Benson
Ph.D., University of Texas at Austin, 1989
M.S., University of Texas at Austin, 1987
B.S., Lehigh University, 1985
Craig H. Benson is Chair of Geological Engineering at the University of Wisconsin-Madison, where he is appointed as the Wisconsin Distinguished Professor of Civil & Environmental Engineering and Geological Engineering. He also serves as Director of the Recycled Materials Resource Center, a federally funded research center focused on sustainable construction of transportation infrastructure.
Benson has been conducting experimental and analytical research in geoenvironmental engineering for 25 years, with a primary focus in waste containment, beneficial use of industrial byproducts, and sustainable construction. He is recognized worldwide for his expertise in waste containment systems. His research has included laboratory studies, large-scale field experiments, and computer modeling, and has led to fundamental advances in design, construction, and performance assessment of barrier systems used for waste containment facilities. Findings from his research on lining systems have been incorporated into federal and state codes as well as guidance documents issued by the U.S. Environmental Protection Agency and state regulatory authorities.
Throughout his career, Benson has received several awards for his work, including the Presidential Young Investigator Award from the National Science Foundation and the Distinguished Young Faculty Award from the U.S. Department of Energy. He has also received the Huber Research Prize, the Alfred Nobel Prize, and the James T. Croes Medal as well as the Middlebrooks, Collingwood, and Casagrande Awards from the American Society of Civil Engineers.
Benson is a member of the ASCE Geo-Institute (GI) and is former Editor-in-Chief of the ASCE/GI Journal of Geotechnical and Geoenvironmental Engineering. He currently serves on the ASCE/GI Board of Governors and the Executive Committee of ASTM Committee D18 on Soil and Rock and is also a founding member of ASTM Subcommittee D18.14 on Geotechnics of Sustainable Construction.
Inducted October 9, 2009