Academy of Distinguished Alumni
Alumni Image #1:

Image Caption Title #1:

Qatargas

Image Caption #1:

Grant has worked on major developments in the oil and gas industry including the HIbernia gravity based structure in Canada. He also served as Project Executive for Qatargas II Joint Venture between Qatar Petroleum and ExxonMobil.

Alumni Image #2:

Image Caption Title #2:

Bull Arm Fabrication Site - Bull Arm, Newfoundland

Image Caption #2:

Thompson is a leader in designing and building offshore structures in challenging environments such as the Arctic Sea where sea ice is often not stationary, but moving. An offshore structure has to be capable of initiating a failure mechanism in the incoming ice while remaining stable.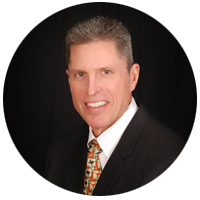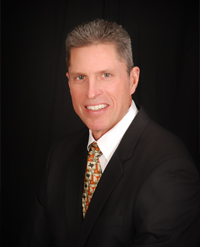 Grant R. Thompson
M.S., University of Texas at Austin, 1977
B.S., University of Texas at Austin, 1975
Grant Thompson is a masterful technical manager of deepwater and offshore production system design. During his career, the oil and gas industry was rapidly expanding into new frontiers in the deepwater Gulf of Mexico, the North Sea, offshore Eastern Canada, and the Arctic. Starting out as a geotechnical engineer in a small group of offshore specialists, he advanced up the career ladder and helped build a staff capable of designing and building production systems that could safely produce hydrocarbons in these new regions.
A native of Marble Falls, Texas, Thompson joined Mobil Oil's Offshore Engineering Group in 1976, after completing graduate studies under the direction of Dr. Stephen G. Wright at the UT Austin.
Early in his career, he played a key role in the development and implementation of new design methodologies for mudslide resistant offshore platforms in the Gulf, iceberg resistant gravity based structures offshore Canada, and large diameter driven pile foundations for North Sea platforms.
Thompson actively served on American Petroleum Institute and Canadian Standards Association Committees during these years and assisted with the documentation of various design processes. He is author or co-author of thirteen technical publications related to oil and gas production system design.
He progressed through various management assignments and later in his career worked in the project execution arm of the company. In 2000, he became the Facilities Engineering Manager for ExxonMobil Development Company's worldwide projects. From 2002 – 2007, he was Project Executive for the Qatargas II LNG joint venture between Qatar Petroleum and ExxonMobil. While based in Qatar, his teams directed the design and construction of the world's largest LNG production unit, the world's largest LNG ships and an LNG receiving terminal in Wales. More recently, he held Project Executive positions for ExxonMobil's Malaysian and Nigerian producing affiliates.
Thompson is a former member of the Department of Civil Engineering Visiting Committee, a member of ASCE and Chi Epsilon. He retired from ExxonMobil in 2011, with 35 years of service and is a continued supporter of the department.