Academy of Distinguished Alumni
Alumni Image #1:

Image Caption Title #1:

Dallas Police Memorial - Dallas, TX

Image Caption #1:

A key project of Taylor's the Dallas Police Memorial is a captivating and unconventional monument designed to memorialize Dallas' fallen officers. It features a massive cantilevered canopy clad in steel with cut-outs for the individual badge numbers of every fallen Dallas officer. In direct sun, light shines through these cut-outs, projecting the badge numbers onto the ground below the monument.

Alumni Image #2:

Image Caption Title #2:

Thanks-Giving Square Chapel - Dallas, TX

Image Caption #2:

Taylor brings a sense of excitement, creativity, and can-do attitude to architectural engineering, but always tempered by sound judgement. His vast project experience includes the nondenominational Thanks-Giving Square Chapel, whose design takes its inspiration from the Great Mosque in Samarra, Iraq and the ancient spiral of life. The entrance to the chapel is at the end of a 125-foot bridge that runs over a cascading waterfall.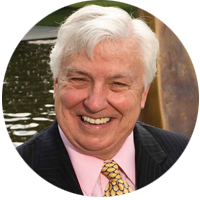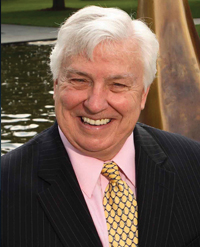 Thomas W. Taylor
B.S., University of Texas at Austin, 1959


Since graduating from the University of Texas at Austin in 1959, Thomas Taylor has been a leader and innovator in the building industry throughout his career as he has practiced "the art of structural engineering" for over 50 years. He joined Frank Chappell & Associates after graduating and assumed leadership of the company in four years. Taylor incorporated the company as Datum Engineers and has helped it grow into a nationally recognized firm of 60 people.
A student of both art and architecture, he has built a successful practice by creatively applying structural engineering to support the artistic vision of architectural clients. He has been a Project Manager and Principal in Charge on over 40 structures in the Dallas Central Business District such as the Nasher Sculpture Center, ThanksGiving Square Chapel, Dallas Police Memorial, Federal Reserve Bank and the Dallas Convention Center.
Taylor was a pioneer in the development of several new structural systems, including the "stack wall" concept for precast parking structures, slender slip-formed concrete cores for bracing high rise buildings, and a versatile reinforced brick cavity wall system. His concept of exposed arch pipe trusses suspending the roof of the expanded Dallas Convention Center created the largest column-free exhibit hall space in the U.S. and has become a prominent part of the Dallas skyline.
Focusing much of his attention on downtown Dallas, Taylor has been active in civic affairs for many years. He has served as Vice President for Programming for the Greater Dallas Planning Council, the Advisory Committee for ThanksGiving Square, the Cotton Bowl Dome Foundation and the Preservation Dallas Board.
For over 20 years, Taylor has been making presentations to the introductory architectural engineering class at UT. Taylor has also made it a point to hire architectural engineering and civil engineering graduates from UT.
The generous gift of Taylor and his wife, Dane (BBA '75), made the The Datum Engineers Design Studio a reality. Housed on the ECJ 3rd floor, the studio is a state-of-the-art design space which teaches students the integration of architecture and engineering systems.