Academy of Distinguished Alumni
Alumni Image #1:

Image Caption Title #1:

Lydia Ann Lighthouse - Port Aransas, Texas

Image Caption #1:

Douglas Steadman had an impressive career and was mentor to many engineers. The H.E.B. Grocery Company entrusted their complete site development and structural engineering to his oversight for over 30 years, including the restoration of the Lighthouse Station on Lydia Ann Channel near Port Aransas owned by Charles Butt.

Alumni Image #2:

Image Caption Title #2:

Alamodome - San Antonio, Texas

Image Caption #2:

During his 50 years in consulting engineering, Steadman has been in responsible charge for the structural and civil engineering of numerous significant projects, including the Alamodome, Lila Cockrell Theater for the Performing Arts, San Antonio International Airport Development, Hays Street Bridge re-development, San Antonio Municipal Auditorium and many, many more.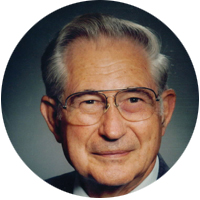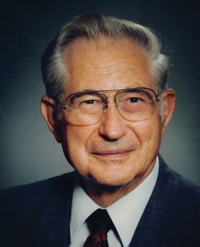 H. Douglas Steadman
M.S., University of Texas at Austin, 1948
B.S., University of Texas at Austin, 1946
Douglas Steadman was one of the most respected structural engineers in the city of San Antonio. He has been involved in key projects associated with San Antonio civil engineering landmarks such as the Riverwalk, Brooks Air Force Base, the historical Hays Street Bridge and more. The San Antonio Airport's expansion project as well as the Alamodome's design was completed under Steadman's leadership. Additionally, the Texas grocery store goliath, H-E-B, entrusted its complete site development and structural engineering to his oversight for over 30 years.
Born in Fort Worth, Texas in 1926, Steadman attended the University of Texas in the Navy V-12 Program and received his B.S.C.E. and Commission as an Ensign in 1946. After discharge from the Navy, Steadman and his wife, Jurene, moved to Austin so he could earn his post-graduate degree at UT Austin, work as a teaching fellow, research assistant and instructor.
After graduating, Steadman was employed by W.E. Simpson Co., Inc. in San Antonio, Texas, where he progressed from Apprentice Engineer to Design Engineer. Following his service as Chief Engineer and Administrative Vice President of the company, he became Executive Vice President in 1979 and President in 1985.
With more than 50 years of civil and structural engineering experience, he is widely recognized for his project direction and attention to detail. Many notable structures bear his design.
Steadman has also been active in many professional and civic organizations throughout the years. He is a Life Member of the Texas Society of Professional Engineers (TSPE) and has served as President of the Bexar Chapter. He is a Fellow and Life Member of the American Society of Civil Engineers (ASCE) and served as Texas Section President in 1991-1992. He was also appointed to two two-year terms on the Industrialized Building Code Council by Texas Governor Richards. Steadman also served on the CAEE Department's Visiting Committee by completing a three-year term.