Academy of Distinguished Alumni
Alumni Image #1:

Image Caption Title #1:

U.S Census Bureau Headquarters - Suitland, Maryland

Image Caption #1:

At HKS, Inc., Richardson helped manage the planning, design, and construction of the Census Bureau's new headquarters, a state-of-the-art workplace. The building has won the GSA Design Excellence Award and has achieved a Leadership in Energy and Environmental Design silver rating.

Alumni Image #2:

Image Caption Title #2:

Pinellas County Forensic Science Center - Largo, Florida

Image Caption #2:

Richardson was principal-in-charge of the Pinellas County Forensics Science Center, a 46,800-square-foot facility that includes an administrative area for the medical examiner, an investigation unit, an autopsy and morgue facility and a toxicology laboratory.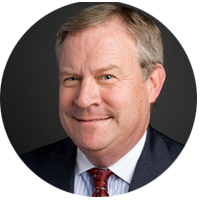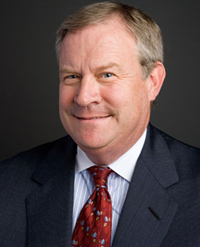 John H. Richardson
M.S., University of Texas at Austin, 1975
B.S., University of Texas at Austin, 1974
John Richardson began his career in Dallas with HDR, a top-10 architectural and engineering firm. During his 16 years at the firm, he advanced to regional vice president for the southern United States as the firm grew from a staff of 25 in Texas to 250. He was part of the engineering team working on numerous innovative water, wastewater, solid waste and civil planning and design projects.
One such project was one of the largest single-consultant design contracts in the early 1980s: the Texas State Department of Highways and Public Transportation's design for Interstate 27 through the heart of Lubbock.
Since 1986 he has served as a principal at HKS, Inc., the nation's fourth largest architectural/engineering firm. He is responsible for developing the firm's national and international governmental and public buildings practice. In 2006, the firm celebrated the planning, design, and construction of over $1 billion of those facilities including the nation's largest federal prison complex in Beaumont and the General Service Administration's largest design/build project, the US Census Bureau Headquarters in Suitland, Maryland. He also played a pivotal role in the development of the HKS Washington DC office and the award-winning recognition of the firm including Texas Society of Architect's "Firm of the Year" in 2003.
During his career, he has continued to serve as a deacon and elder board chair in his church and has served on the Dallas Architects Council, the Consulting Engineers Council of Texas Board of Directors, the Dallas Post of the Society of American Military Engineers and the Dallas Citizens Council.
His service to the University includes serving as a past chair of the Department of Civil Engineering Visiting Committee. He has also been a member of the Engineering Foundation Advisory Council, the Texas Cowboy Alumni Association, the Longhorn Alumni Band and the Tejas Foundation Board.