Academy of Distinguished Alumni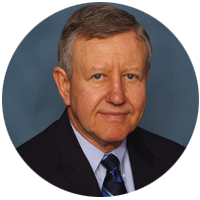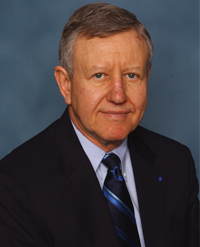 David W. Fowler
Ph.D., University of Colorado Boulder, 1964
M.S., University of Texas at Austin, 1962
B.S., University of Texas at Austin, 1960
David Fowler has many years of experience in teaching, research and consulting. He is the Joe J. King Chair in Engineering and serves as director of the International Center for Aggregates Research (ICAR) at UT Austin. Dr. Fowler has won numerous awards for his commitment and skill in teaching, and he was honored by the University in 1999 with his induction into the UT Academy of Distinguished Teachers.
Fowler's breadth of research includes his work in manufactured housing structures, his pioneering work in polymer concrete and polymer-impregnated concrete, and his more recent activities in aggregates. Dr. Fowler's research and technical development in the field of polymer materials has been integral to its widespread applications in bridge, structures, and pavement systems. He served as the first president of the International Congress for Polymers in Concrete. He was the driving force behind the establishment of the University's International Center for Aggregates Research, which has brought widespread recognition to UT, and he has served as the center's director since its founding in 1992.
He has received many prestigious awards and recognitions, including the American Concrete Institute's Delmar Bloem Award and Robert Phileo Award. He is a Fellow in both the American Concrete Institute and the American Society of Civil Engineers. He was the first non-Russian named to the Russian Academy of Engineering in 1992 and was inducted into the National Academy of Engineering in 1998.
In addition to his contributions to the world of engineering, Dr. Fowler is an active member of the UT community. He is a past member of the University Faculty Advisory Building Committee. He has served on the UT Women's and Men's Athletic Councils and currently serves as Chair of the Men's Council, He has completed terms on the University Co-Op Board of Directors and the University Federal Credit Union Board of Directors.