Academy of Distinguished Alumni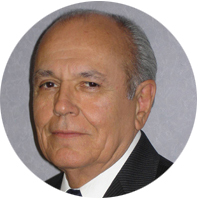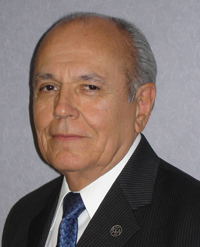 Jesse S. Covarrubias
B.S., University of Texas at Austin, 1964
Jesse Covarrubias was born and raised in San Antonio, Texas. He earned a B.S. in Civil Engineering in 1964 from University of Texas at Austin and later attended graduate school at UCLA.
Following graduation, he began his career as a Bridge Engineer for CALTRANS Bridge Department in Los Angeles from 1964 to 1970. He then returned to Texas to work for the TxDOT Bridge Division from 1970 to 1972. After leaving TxDOT, he was Project Engineer and Acting Vice President at a design firm in San Antonio until 1976 when he began his own structural engineering firm. Since then, Structural Engineering Associates, Inc. (SEA) has continued to grow and celebrated its 30th Anniversary in 2006.
SEA received three Precast/Prestressed Concrete Institute (PCI) Special Recognition awards for its use of precast and prestressed concrete on the following projects: Mr.& Mrs. G.W. Worth Jr. Residence, Aqueduct at San Geronimo Creek and Pharr-Reynosa International Bridge. The company also received the American Concrete Institute's (ACI) Concrete Excellence Award in 2000 for the World Trade Bridge and Border Facilities. Other SEA projects include bridges, garages, buildings, industrial facilities, sports arenas and highway interchanges.
In addition to owning and managing SEA, Mr. Covarrubias was instrumental in obtaining three patents for innovative and unique structures (containment vault and traffic barrier construction). In his over 40-year career as a structural engineer, Mr. Covarrubias has strived to excel in the field of structural engineering, on both bridge and building projects. One of his biggest accomplishments has been building a reputation as the leading international bridge design firm in Texas.