Academy of Distinguished Alumni
Alumni Image #1:

Image Caption Title #1:

Treatment of Drinking Water

Image Caption #1:

Sarah Clark is regularly called upon by the EPA to serve on technical advisory committees where she can apply her expertise on the development of the Disinfection By-Products rules.

Alumni Image #2:

Image Caption Title #2:

Durango Water Treatment - Durango, CO

Image Caption #2:

Sarah and her team at HDR, Inc. provided improvements to the City of Durango's water treatment facilities that included treatment responses to major water quality changes resulting from forest fire impacts.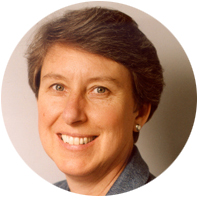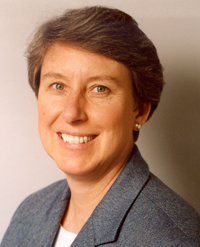 Sarah C. Clark
M.S., University of Texas at Austin, 1991
B.S., University of Texas at Austin, 1983
B.A., University of California at Santa Barbara, 1973
Sarah Clark is a national drinking water regulatory expert, who maintains close relationships within the drinking water regulatory arena and works on several national technical committees. Currently a Senior Project Manager at HDR, Inc., her two decades of committee work have allowed her to have direct input into national drinking water regulations. She also has extensive experience in water treatment process engineering, water treatment plant operations, and full-scale and pilot plant research studies with innovative and advanced treatment processes.
Clark was raised in Boulder, Colorado, and began her association with the department as an administrative staff member after she graduated from college in California with a history degree. She worked at various times for Professors Hudson Matlock, Roy Olson, Stephen Wright, Ken Stokoe, Joe Ledbetter and Joe Malina. Many people will also remember her as Undergraduate Coordinator.
Her civil engineering career began after she graduated from UT with her bachelor's degree and started to work for the U.S. Army Corps of Engineers, New York District, at West Point, New York. As the first female engineer to work at West Point, she managed construction and served as a project engineer and office engineer for the Area Engineer Office. In 1991, she returned to UT and received a master's degree in environmental and water resources engineering.
Subsequently, she spent two years as a municipal water engineer for CH2M Hill in the San Francisco Bay Area, then returned to Austin in 1993 to become the Water Regulatory Manager for the City of Austin Water & Wastewater Utility. She was honored for numerous accomplishments, as an individual and as part of various project teams by the City. While at the City, Clark also became a member of the EPA Technical Advisory Workgroup and was instrumental in the development of Stage 1 and Stage 2 Disinfection Byproducts rules.
She continues to be a force in the regulatory development process and is a strong participant in multiple American Water Works Association (AWWA) research projects as a researcher and project advisory committee member. She also regularly teaches operator training programs and drinking water regulatory seminars and is Editor of the HDR Safe Drinking Water Act newsletter.